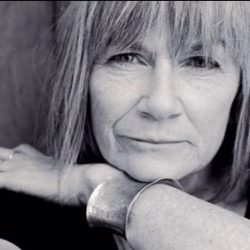 THE adventurous Bournemouth Emerging Arts Festival, which inevitably had to postpone its live events, is continuing to support local artists and businesses, sharing their various creative and charity efforts through its new BEAF Stew newsletter.
The aim of the weekly newsletter is to report good news, creative campaigns and workshops and activities online.
The first edition includes news of Lockdown Writing Workshops on YouTube with Nell Leyshon (pictured), an award-winning novelist and playwright, with 25 years of teaching experience. Nell is also at the heart of the BEAF committee and runs The Outsiders Project.
There will be a regular focus on local businesses who are offering support and services during the Covid-19 crisis. The newsletter features Chicken & Blues, who have already cooked 2,000 meals for front line workers since launching a heavily discounted service for NHS workers less than two weeks ago.
The public response has been instant and generous, with offers to support the project. Chicken & Blues has launched a Pay It Forward campaign through voucher website Elite Living – you can donate a meal for NHS staff by buying a £5 meal voucher (this represents at least a 40.
For more information or to sign up to the BEAF Stew newsletter visit www.gotbeaf.co.uk