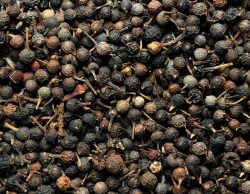 SALISBURY Cathedral celebrates its 800th anniversary this year. The celebrations began with a special service on the actual anniversary of the laying of the foundation stone on 28th April 1220 – online because of Covid-19 – and the launch of a remarkable art exhibition in the Cathedral and in the Close.
They continued, the following day with the hatching of the first of the four peregrine eggs in the nest high on the Cathedral roof – viewed by many thousands on the peregrine webcam – followed by the hatching of the second chick less than 24 hours later and all four by the end of the week.
Perhaps one of the most unusual birthday "gifts" will be Salisbury Cathedral Celebration Chutney 1220-2020, created for the cathedral shop by retired submariner David Burton, who previously made a special chutney to mark the 800th anniversary of Magna Carta in 1215.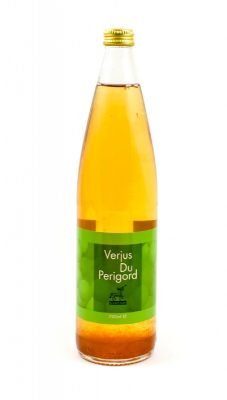 David, who established his Burton's Best chutney production in 2008, only supplies the cathedral shop, so it will be some time before the new anniversary chutney can be enjoyed by members of the public. In the meantime, a few selected members of the Cathedral staff and the Fine Times Recorder have had an exclusive tasting preview of this spicy preserve.
Drawing on David's researches, this bright, fruity, chutney is made using almost entirely products that would have been available in the 13th century. The main ingredients are apple and plums, enlivened with familiar and almost forgotten spices and a hint of sweetness. It complements a fine cheese like Keen's Traditional Farmhouse Cheddar or a tangy blue like Bath Blue or Dorset's Blue Vinny and would be delicious with baked or cold ham or roast pork.
Burton's Best chutneys are prepared by hand in small batches and cooked in open pans, using traditional methods. Working at his home at Harnham, David produces a large range of chutneys including some unusual combinations. The Cathedral Shop has stocked David's chutneys since 2010 and this has led to his interest in developing special and exclusive chutneys for particular occasions.
The Magna Carta chutney was based largely on ingredients that David discovered were available at that time. Some were only accessible to the wealthy and powerful, while more basic items would have been widely available.
The Cathedral chutney, created after extensive research on ingredients that would have been available in 1220, features some spices that are familiar to 21st century palates, and some that are less so – cardamom, sumac – widely popularised by Yotam Ottolenghi – and cubeb.
The recipe also uses a herb, hyssop, which is relatively unusual in chutney making. The jar carries a small medieval replica coin and a little booklet with a very brief history of the cathedral and the workmen's wages prevalent at the time of construction.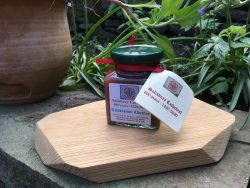 David says: "The balancing of the flavours took a wee while! In order to get as authentic a medieval flavour as possible I also used verjus in the mix – quite unusual these days and not easy to get hold of."
Verjus – the name derives from Middle French vertjus "green juice" – is an acidic juice made by pressing unripe grapes, crab apples or other sour fruit. It was widely used in the Middle Ages as a condiment or an ingredient in sauces. In medieval and early modern English cookery texts "verjuice" sometimes means apple juice or crab-apple juice.
In the French region of Ardèche, a cider fermented from crab apple juice is called verjus. It is also used in the American Deep South and in dishes created by the Australian cook Maggie Beer.
It can be used in salad dressings instead of vinegar or lemon juice, as a complement to wine served with a meal, rather than competing with the wine. In the Middle East, it is particularly associated with the traditional cuisines of Syria and Iran.
Cubeb, botanical name Piper cubeba, also known as Java pepper or tailed pepper, is mostly grown in Java and Sumatra.The taste is compared to allspice or a cross between allspice and black pepper. The fruits are gathered before they are ripe, and carefully dried. Commercial cubeb consists of the dried berries, similar in appearance to black pepper, but with stalks attached – hence the "tails." The colour ranges from grayish brown to black. The seed is hard, white and oily.
The spice is believed to have come to Europe via India through the trade with the Arabs. A spice called "komakon', mentioned by a fourth century BC Greek writer, is thought to be cubeb,. It was in medicinal use in China by the time of the Tang dynasty (618=907). The name cubeb comes from Arabic kabāba. It is used as a flavouring agent for gins (including Bombay Sapphire) and cigarettes
In Arabic history, cubeb is mentioned as a remedy for infertility in The Book of One Thousand and One Nights, compiled in the ninth century, and Java is described as a producer of cubeb and other valuable spices in late 13th century Travels of Marco Polo.
This peppery spice is also quoted over the centuries as useful in spells, love charms, warding off demons and treating gonorrhea.
It was a valuable spice, only available to the higher echelons of society. It features in a medieval recipe for a sauce which also includes almond milk and other spices, and is referred to as an ingredient of some aromatic confectionery. A vinegar infused with cubeb, cumin and garlic was used for meat marinades in Poland during the 14th century.