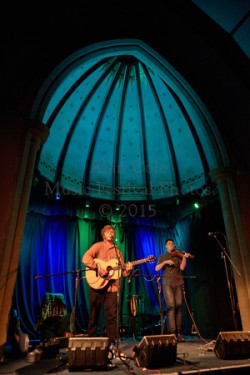 THE David Hall at South Petherton, one of the region's finest live music venues, has launched a crowdfunding campaign to help it through the Covid-19 lockdown crisis.
In common with arts and entertainment venues across the UK, the David Hall is closed and it is not clear when it will be able to re-open. The crowdfunding appeal aims to raise £10,000 to help with interim costs.
Cliff Keating, chairman of Petherton Arts Trust (PAT), which owns and runs the David Hall, says that the venue is not supported by Arts Council England, or any other funding body: "Under normal circumstances, income for the David Hall comes from ticket sales and regular fundraising events such as monthly coffee mornings.
"As all events have had to be cancelled till July – with the probability that this will have to be extended – the venue is currently receiving none of its usual income. Funding through donations and grants is therefore the only way we can survive.
"PAT was extremely grateful to receive £10,000 from South Somerset District Council, which was provided to pay for essential overheads during the lockdown. This has proved to be an absolute lifeline as our limited reserves would not have seen us through this unprecedented situation."
The crowdfunding page can be found at  https://www.crowdfunder.co.uk/big-funds-for-the-david-hall
Petherton Arts Trust has also teamed up with the Music Venues Alliance, which supports grassroots music venues throughout the UK. This means that the David Hall's fundraising campaign has gone national via www.saveourvenues.co.uk
Mr Keating says: "Given that the financial status of the David Hall has become a huge concern, we sincerely hope that our regular patrons and audience members will continue to support us by making donations. Meanwhile, members of the board of PAT are staying positive and looking forward to the day when we shall be able to re-open the doors of The David Hall and continue our usual programme of music, theatre and film events."