WEYMOUTH Lunchtime Chamber Concerts series continues on Wednesday 13th November, when cellist Joseph Spooner will join series founder Duncan Honeybourne to play sonatas by Greville Cooke and EJ Moeran.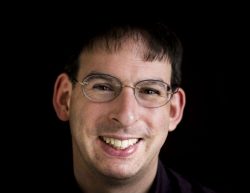 Duncan's Dorset roots go very deep – he can trace his family back to the 16th century and beyond. As a professional musician, he made his debut in 1998 as concerto soloist at Symphony Hall, Birmingham, and the National Concert Hall, Dublin. He has given recitals at many European concert halls and international festivals. His first solo disc was described by Gramophone magazine as "not to be missed by all lovers of English music." Subsequent recordings reflect his long association with 20th and 21st century British piano and chamber music, and include works dedicated to him by several composers. He writes widely on musical topics for journals including Classical Music magazine and The Times.
The Weymouth Lunchtime Chamber Concerts were launched at Weymouth Arts Centre in the summer of 2002. Familiar with the concept of regular lunchtime concerts from his own professional touring, Duncan had returned to his home town earlier that year and wanted to bring regular midday concerts to his own corner of Dorset. He was keen to establish a platform for chamber music partnerships, to invite friends and colleagues to explore the area, to promote young artists and to try out his own solo programmes. He also hoped to build up a loyal audience willing to trust his artistic judgement and give unusual repertoire a hearing as part of a regular series.
Weymouth Arts Centre was the venue for some of Duncan's own teenage successes, playing concertos with Angela Nankivell conducting the Arts Centre Orchestra. He suggested the lunchtime series to her. "Good idea", said Angela. "Would you like to run it? I'll do the admin and you can do the artistic side."
They started with a summer series on Thursdays in August. Duncan recalls: "I gave the first one myself, on the 1st August, and a wonderful team of ladies prepared refreshments. We were gratified by the good turnout, and we decided to make it a regular thing. I'd never have imagined then that we'd still be going now, 17 years later. The central ideas and priorities have remained unchanged."
Duncan hates "the snobbery, elitism and exclusivity which so often attaches itself to classical music. I wanted to create a cosy, welcoming and all-embracing atmosphere … The artists almost always talk to the audience … I've also tried to keep admission costs low because I don't want money to be a bar to anyone coming to enjoy first class professional music."
Weymouth Arts Centre closed in 2004 and, after a few concerts at Weymouth College, the series moved permanently to St Mary's Church in September that year, initially using the old arts centre piano but, in 2007, the Weymouth and Portland Piano Association purchased a Yamaha, which is now housed at St Mary's.
Living composers and new music have always been featured. At one of the first concerts at St Mary's 15 years ago John Joubert, the late South African-born composer, best known for his choral music, and with whose piano music Duncan is closely associated, introduced several of his own works. Another visitor was the Grammy-nominated Dobrinka Tabakova, now the BBC Concert Orchestra's Composer in Residence.
One of the most memorable events was in 2006 when Christopher Finzi, son of the composer Gerald Finzi and a distinguished musician himself, gave a talk at a concert on the 50th anniversary of Finzi's death. Duncan recalls that he gave "the most wonderful, touching reflection on his father's personality, musing on what Finzi senior would have thought of the modern world."
After Angela Nankivell's death in 2011, Jean Shannon became concerts manager for the series. There are now ten concerts a year, which are also broadcast by Dorchester's Keep 106 FM radio.
Highlights of the new season include two concerts by Duncan's own piano trio, and a year-long celebration of Beethoven, marking the 250th anniversary of his birth.