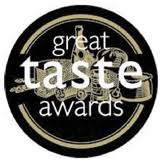 THE country's leading food awards scheme, Great Taste, run by the Guild of Fine Food based in Gillingham, Dorset, has been suspended due to the Covid19 crisis, and the regional scheme, Taste of the West, is delaying judging.
Judging of this year's 12,000-plus Great Taste entries began as planned on Monday, 16th March, and was suspended at the London operation after two days. Judging continued until Thursday, 19th, at Gillingham.
A statement on the Guild of Fine Food website on Friday, 20th, says: "Following the government's advice we have taken the decision to delay all judging from Monday 23rd March until further notice. …
"It is, without doubt, a tricky time for all of us and our priority is to work out the best way forward to support and protect all the producers, judges and staff that take part from across the industry."
Taste of the West issued a statement to say that it is "working to support all our members, including hospitality establishments and retailers during this difficult time, [but] we do recognise that we have a responsibility to you our judges and that your health, safety and well-being is paramount. Therefore, in light of government guidelines, we will delay further judging until at least 18th April 2020.  We will continue to monitor the situation and advice given and keep you as updated as possible.
Like other businesses, from food to entertainment to sport, both the Guild of Fine Food and Taste of the West are closely monitoring the situation and updates are being posted on their websites: www.gff.co.uk and www.tasteofthewest.co.uk