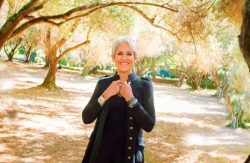 THREE leading singer-songwriters and the Queen of Folk are heading for Bristol  and Bath in the coming weeks, as part of their UK tours.
The first is Louisiana-born and Nashville based Mary Gauthier, whose latest album, Rifles and Rosary Beads, is hailed as one of the most important of the decade. The songs were written in conjunction with veterans of Ame­rica's foreign wars, in Iraq and other battlefields. Mary joined the Songwriting with Soldiers project some years ago, and was so moved and inspired by the stories the damaged veterans and their families told that she collected them into an album, sales of which benefit the ongoing project.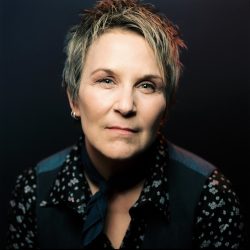 There are stories of reluctant patriotism, displacement, PTSD and its effect on family life and even of a female soldier who came home with the awareness that it was her male colleagues rather than Iraqui soldiers who were "the enemy".  The album gives a new perspective on America's militarism.
Coupled with Mary's familiar no-holds-barred emotion, her night at The Tunnels on 8th May should be one to remember.
Next up is Mary Chapin Carpen­ter, who comes to Bath Forum on Wednesday 16th May as part of the annual festival. Her career started as a country singer, but while some songs might have mentioned divorce, she has a much wider fan base, eager for her latest work.
Her new album, Sometimes Just The Sky, was released in March 30 via Thirty Tigers. It celebrates her 30-year recording career, featuring new versions of some of her best loved songs as well as the newly written title track.
The 13-track album was recorded live at Peter Gabriel's Real World Studios outside Bath.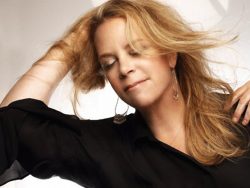 "I read a beautiful interview with Patti Smith," says Mary Chapin, "in which she said that you don't have to look far or wide, and it doesn't have to be complicated or expensive or madness in order to find things to soothe you in life, or to be happy about. Sometimes just the sky makes everything fall into perspective."
Joan Baez has announced that her 2018 world tour will be her last "big" outing, so it's a must for her many fans, and for anyone who has always meant to see her.
She is at Bristol's Colston Hall on Wednesday 23rd May.
Her new album, Whistle Down the Wind, prominently features her percussionist son Gabe Harris, and includes a Mary Chapin Carpenter song, These Things We are Made Of.
Joan is a legendary singer, songwriter, activist and Rock and Roll Hall of Fame inductee. Her extraordinary voice has stook her in good stead over her many decades of performing, and still continues to astonish audiences. Her back catalogue is extensive, and a Baez concert always contains that thrill of anticipation as to which songs she will choose, along with introducing the music from her latest album.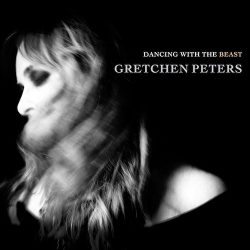 The last of the four singers to  arrive in the south west is Gretchen Peters, coming to St George's in Bristol on Saturday 2nd June.
Last seen in the region at the Cheese and Grain in Frome  and at Wimborne Tivoli, Gretchen will be releasing her new album, Dancing With The Beast, on 18th May. Once again it puts female characters at the fore, from teenage girls to old women.
With the 2017 Women's March and #MeToo Movement as bookends to her writing time, Peters knew that a feminist perspective would be the critical core of the record.
Once again the woman who wrote Five Minutes, The Matador, On a Bus to St Cloud, Idlewild and other unforgettable story-songs will enchant her fans, this time with new tales of America and the world in the 21st century.
Contact the venues for more information. Tickets are selling fast so don't delay.