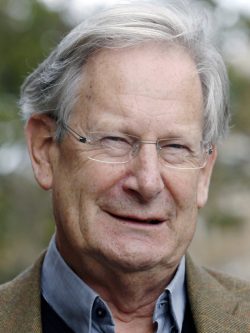 DORSET-born conductor Sir John Eliot Gardiner joins the Bournemouth Symphony Orchestra and the internationally acclaimed pianist Stephen Hough for a concert streamed live from Poole's Lighthouse arts centre on Wednesday 24th February at 7.30pm.
The main work will be Brahms' magnificent Piano Concerto No 1, following the opening work, Schumann's Genoveva overture.
The presenter will be the much-loved early music soprano and BBC Radio 3 broadcaster Catherine Bott, who has sung many times with Gardiner and his English Baroque Soloists.
Stephen Hough, who has performed with many of the world's leading orchestras, is one of the most distinctive artists of his generation. The Guardian critic described his playing as "the most perfect piano playing conceivable."
Brahms' monumental First Piano Concerto occupied the composer for at least five years before completion. There will be an online pre-concert talk by Andrew Burn, exploring both the works being performed.
Booking link: https://bsolive.com/events/hough-plays-brahms-bsohome/
Pictured: Sir John Eliot Gardiner; Stephen Hough, photograph by Sam Canetty-Clarke