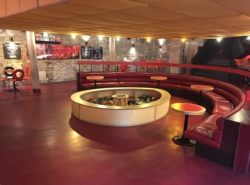 BATH Theatre Royal's Egg, a flexible space for children's and young people's theatre and experiment, has received two grants, from Innovate UK and from Arts Council England, to encourage online engagement and outreach work through the coming months.
The grant, from Innovate UK, will enable the Egg to develop online platforms for young theatre makers to engage in training forums, virtual rehearsals and technology driven performance opportunities. This grant has been awarded as part of the government's  £40million programme supporting the UK's next generation of innovative businesses. The Egg was one of 700 successful projects from more than 8400 applicants.
This grant will enable the Egg's team of in-house producers to take the next step in theatre training, improving the future for young artists by creating connections with the profession, developing models for remote working that solve professional challenges for the sector and helping to improve financial and environmental sustainability in the industry.
The second grant, from the Arts Council's Emergency Fund, enables the Egg to continue developing new work with exceptional artists so that as soon as theatres are ready to open, there will be work to share. This will include some filmed performances, ongoing script and artist development, and working with other local cultural and educational partners to support the most vulnerable families in Bath & North East Somerset.
The Egg director, Kate Cross, says: "Covid-19 has presented theatres with a crisis from which only the strongest will recover. These projects demonstrate that the Egg is one of those strong ones, determined to get back on its feet. This will only be made more credible with the kind of funder and benefactor support we have gratefully received so far".
Pictured: The Egg's welcoming foyer is also a cafe.