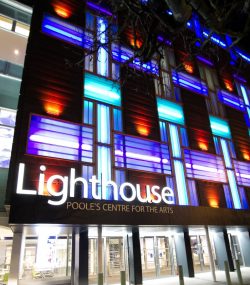 POOLE's Lighthouse centre for the arts has paused its programme of live performances and closed the building in line with the new national lockdown rules but behind the scenes the team is now working on a number of projects, including online workshops for young people.
Having successfully applied to become a National Youth Theatre Auditions Access Fund Partner, the arts centre can now offer an opportunity for 30 young people, who face barriers to participation in the arts, an opportunity to join two free online workshops (via Zoom) in February, in which they will learn how to audition to join the NYT. Participants will then be able to audition for free.
In an activity that could be ideal during this latest lockdown, the arts centre is also offering young people the opportunity to earn an Arts Award Discover qualification from home. The introductory award is completely free and designed for ages five and over, but is available to all young people under 25, and is certified by Trinity College London.
"For all the right reasons we must call another interval on live shows and our cinema programme," says Lighthouse chief executive Elspeth McBain. "As ever though we are focussed on what we can do and that means, just for now, our work will continue online and behind closed doors.
"We are using this time well by extending our creative engagement work with the local community through an exciting new partnership with the National Youth Theatre and making the Arts Award Discover even more accessible."
The arts centre is working with artists and promoters to reschedule shows and will be contacting all ticket holders directly.