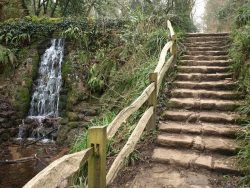 SOUTH Somerset District Council has announced steps that have been taken to comply with the government's new lockdown which is due to run until Wednesday 2nd December.
The council's actions are intended to ensure public safety in line with the new guidelines. The website will be continually updated with any actions as further details around the new restrictions are released.
Planned actions include:
• The Octagon Theatre and Westlands entertainment venue will close, with all events until Wednesday 2nd December cancelled or postponed. Refunds will be offered on any bookings during this period. The box office will remain open Monday to Friday from 10am to 2pm for enquiries and bookings for future events.
• The council's offices and buildings will remain closed to the public; council meetings will continue online.
• There will be an emergency phoneline at the Customer Connect hub in Petters Way for anyone needing urgent help with housing.
• Facilities at Yeovil Recreation Centre will be closed; the decision will be reviewed subject to detailed guidance from the government. The grounds and play facilities will be available for daily exercise.
• Leisure and gym sites owned by the council will be closed, including Goldenstones, Wincanton Sports Centre and Westlands Leisure Centre.
• Cartgate Tourist Information Centre will close for the duration of the new national restrictions.
• Country parks and play areas will remain open; Ninesprings Café will offer a takeaway only service from Thursday for the duration of the new national restrictions.
• Customer Access Points will be closed where the building or supporting services are closed.
• Countryside volunteering will only resume when it is safe to do so in light of national guidelines.
SSDC will work with community organisations to ensure those who are vulnerable or facing hardship are supported, and facilitate a number of grants to local foodbanks. The council will also continue to ensure anyone who is homeless or facing homelessness has a safe place to stay.
The council is preparing to accept applications and issue grants to those businesses that are entitled and will provide more information on this once the full government guidance has been issued. It is also issuing payments to those that are entitled who are required to self-isolate.
Parks and green spaces (including country parks) are open for exercise while the Zwings e-scooter trial in Yeovil will continue with additional measures in place to ensure public safety.
For the latest information about coronavirus in the UK, including how to keep yourself and your community safe, visit the government website. If you are facing financial hardship and need support, please contact the council on 01935 462462 or online https://www.southsomerset.gov.uk/life-events/coronavirus-support/who-can-i-speak-to/
The Somerset Coronavirus Support Helpline number, 0300 790 6275, is also live to help you access help you may need, including emotional support, in the current crisis.
Pictured: A footpath in the Ninesprings park.