A NATIONAL Lottery Heritage Fund grant will enable Windrose, the rural media charity known for its film archive of Dorset, Somerset and Wiltshire life, to begin work on new community projects.
All the current Windrose projects had been cancelled or postponed because of the Covid19 pandemic, says director Trevor Bailey: "It left very little to cover overheads or keep the team together. Then the National Lottery did a wonderful thing. It paused all of its normal grant giving and went over to supporting charities through the worst of the crisis. This was short term funding but, so long as the position does not become hopeless again, it has prevented many disasters.
"In Windrose's case, we applied for funding to help with continuing overheads for four months but we did not want money just to prop things up. We also asked for support that would help us to continue to do useful work and to develop projects for the future."
The National Lottery Heritage Fund has helped Windrose with a grant of £30,000 to fund a range of work, including ensuring the film archive continues to be looked after and used and also allowing the team to work on developing future projects.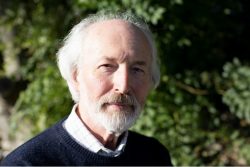 "That's just what we want," says Trevor. "We don't want to be kicking our heels and we certainly don't want to lose the skills and knowledge that are vital to Windrose. We want to be active and doing some good in the present situation."
One new project that will do that is a partnership with Age UK North, West & South Dorset, funded by a £5,000 grant from Dorset Community Foundation. Trevor explains: "We will be contacting and interviewing older people isolated at home, by telephone or Zoom, to record their memories and life stories. The recordings will then be shared with other older people and, via websites, with the wider public."
Trevor has welcomed Heritage Lottery funding for a scheme to publicise Windrose, its work and the resources it has available much more effectively than before. "This is something which we have never been able to do before. It has always been one of our greatest inadequacies. Now we have on board a professional in PR who knows our work."
Arts Council funding of £14,016 is supporting a project combining old films and live singing for groups, assisted by Alzheimer's Support Wiltshire. "It works beautifully to involve people and stimulate memories," says Trevor. "The difference is that we are now going to deliver it online by involving carers using Zoom."
Windrose was founded in 1984 under its earlier name of Trilith. It uses the visual and audio media for educational, archival and creative work in rural communities throughout Dorset, Somerset and Wiltshire. Over the years, it has presented 256 archive film shows in dozens of rural venues.
It has also created a huge range of media projects for local communities, including radio training for young people, its far-reaching internet radio station for farmers, video and CD productions along with opportunities for new musicians, poets and playwrights and projects for people affected by Alzheimer's and isolation.
Trevor says: "We have survived and developed for nearly 36 years without a penny of regular funding. We have simply gone on creating project after project and fundraising for them one by one. Many people tell me that a charity cannot keep going that way but we have. We have never had subsidies just to exist. All of our funding has been for practical work."
Pictured: A Windrose archive film night with live music; Windrose director Trevor Bailey, photograph by James Harrison.