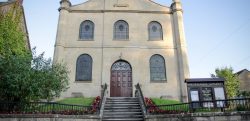 SINGER Marta Fontanals-Simmons takes a break from prep­arations for her Glyndebourne debut to return home to Castle Cary on Friday 24th May.
It's a busy year for the Somerset born mezzo, who is singing in Faust at the Royal Opera House until 5th May, and will be taking part in Bath Festival's Song Play concerts on 21st and 22nd May.
The Bath concerts, at the Komedia, explore the alchemy between film and music, concentrating on the composers who fled Europe for Hollywood, and Richard Rodney Bennett. Iain Burnside and Neil Brand, both leading pianists and presenters, join together to lead the events, which also feature soprano Sophie Daneman and baritone William Dazeley. The last Bath Festival collaboration between Burnside and Dazeley was the unforgettable Century Songs.
Two days later, Marta will join Castle Cary Choir for a concert to raise funds for a lift at Cary Methodist Church.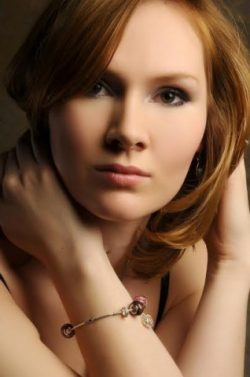 She was brought up in the Somerset town and lived not far from the Methodist church. She recently received brilliant reviews for her leading role in The Monstrous Child at the Royal Opera House Covent Garden.
Marta is originally from Castle Cary and used to live not far from the Methodist Church. She has sung with the local choir several times before, perhaps most notably at Wells Cathedral in 2013 in Martin Emslie's oratorio Omega and Alpha.
The May concert starts at 7.30. The choir is expecting a sell-out and encourages early booking. For more information telephone John on 07970 039007.