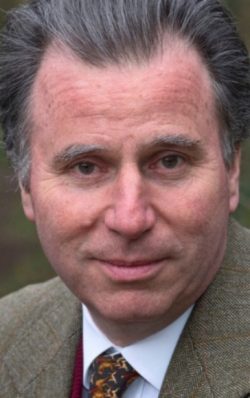 THE MP for West Dorset, Sir Oliver Letwin, is the speaker at the first Tollard Talks of the New Year, at Tollard House, Tollard Royal, on Friday 12th January.
Sir Oliver is a genuine rarity in politics – he is a man of gigantic intellect, although one who is prone to the occasional gaffe, he is a liberal thinker who is on the right in politics (although not on the right of the Conservative party); and particularly rare, he is a politician who answers questions directly.
As someone who has both interviewed him and chaired a debate in which he was a speaker, I know that Sir Oliver will say Yes, No, or (beguilingly) I don't know, whichever is the appropriate response to the question.
So the audience at the Tollard House barn will be in for an entertaining evening (and perhaps get the chance to ask him his views on Mrs May's post-reshuffle Cabinet, the Brexit negotiations and other current topics).
The title of his talk is Hearts and Minds – part memoir, part political history and part history of ideas.
Former Prime Minister David Cameron said of his friend, who was in charge of the Cabinet Office during the Conservative-LibDem Coalition, that Oliver Letwin is that rare thing in politics, "an intellectual with as much passion for putting ideas into practice as he has for thinking of them in the first place. He did as much as anyone to create a modern compassionate Conservative Party and was a linchpin of the coalition government."
The talk begins at 7pm. Organiser Paddy Seymour advises the audience to dress warmly – contact her to book seats on ps@nulltollardhouse.co.uk
FAC