This year's Frome Festival, from 6th to 15th July, has a line-up that includes the brilliant historian and broadcaster Michael Wood, punk poet Dr John Cooper Clarke, folk stars Blazin' Fiddles and comedians George Egg, Tom Allen and Viv Groskop.
Many events are expected to sell out, particularly at the smaller venues such as Rook Lane Chapel, which will host Michael Wood's talk on the Trojan Wars, and jazz band The Busquitos with saxophonist Pee Wee Ellis.
Events at the Cheese and Grain include Badly Drawn Boy, Dr. John Cooper Clarke, Blazin' Fiddles, Aston Merrygold and Leo Sayer.
Pianist Clare Hammond is among the performers at the Cooper Hall, while Illyria Theatre in The Merchant of Venice and comedians George Egg and Viv Groskop are at the Merlin. Another top comedian, Tom Allen, is at the Memorial Theatre.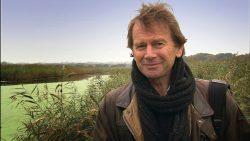 Festival director Martin Dimery says: "What's really encouraging is the interest in some of the workshops and talks which are going fast. The ukulele workshop has sold out, as has In the Footsteps of Siegfried Sassoon walk and recital in Mells.".
The South West Festival Chorus, a highlight last year with the Mozart Requiem, will perform Brahm's German Requiem at the wonderfully restored Trinity Church on Sunday 8th July. The church also hosts the London Gala Orchestra on Saturday 14th July in a comic-opera double bill of Bach and Mozart.
This year's Frankenstein anniversary is celebrated at the Merlin with a talk by biographer Tony Dalton on The Frankenstein Films of Director Terence Fisher, followed by a showing of his Hammer Horror classic Frankenstein Must be Destroyed.
Among the literary events, Frome Cricket Club will host Grahame Lloyd, discussing his book The Six Sixes Revisited, recalling the great Garfield Sobers achievement and the controversy that followed.
The popular fashion show returns to the Cheese and Grain, this year with a Fairyland theme. Organised by Anne and Olivia Dimery to raise funds for the festival and the Cheese and Grain, it showcases the variety of clothes and accessories in Frome's independent shops and boutiques, with local models of all ages and sizes, as well as cute canine models from Winstone James Woof from Catherine Hill – all this plus cupcakes from Cakes by Natalie served with prosecco! .
Open air events, in addition to the gardens, open studios and sold-out Frome Tunnels walks, including the Photo Walk, led by photographer David Chedgy. This is a fun and inspiring chance to dust off your old film camera, charge up your new DSLR, free up space on your phone and explore the town, make friends, and learn more about taking photographs.
For more information, visit www.fromefestival.co.uk
Photographs: Blazin' Fiddles; historian Michael Wood; author Grahame Lloyd; comedian Viv Groskop, the festival photo walk; and Frome Festival Fashion Show; photograph by Chris Bailey.