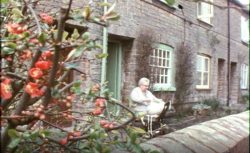 WINDROSE, the rural media charity, has set up an innovative project that combines live singing and old films, provided by internet technology for people in Wiltshire who are living with Alzheimer's and dementia.
Folk singer and song collector Amanda Boyd worked with Alzheimer's Support Wiltshire to deliver interactive Zoom sessions, which included fascinating old footage from the collection of Windrose Rural Media Trust, which covers Wiltshire, Dorset and Somerset. The project was funded by Arts Council England's emergency funding.
"It's wonderful being able to share these old films and sing with people in their own homes," says Amanda, who has been working with Windrose since 2012 on creative outreach projects, arranging and performing folk songs with archive films at live shows.
The Zoom sessions were a natural progression from the work that Amanda does face-to-face for memory cafés. She sang during the films, encouraging people to join in if they wanted to: "The songs I sang complement the films on their screens. So, for example, I sang Oh I Do Like To Be Beside The Seaside to accompany a film about a coastal resort in the 1950s, and Boys And Girls Come Out To Play along with footage of schooldays in Edwardian times.
"From the 1930s there was a BBC schools broadcast called Singing Together. Children would come together to learn folk songs. Some participants attending the sessions have had this life experience and recalled songs from that time. Singing together is a shared communication and is well-documented as being highly beneficial for people with dementia and Alzheimer's. Folk songs are ideal for this work."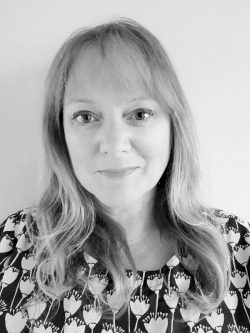 Sarah Marriot, head of community services for Alzheimer's Wiltshire, said the sessions had been very well received: "Our members have always loved Amanda's archive film and song sessions, but during the pandemic it is obviously impossible for us to run the groups as we usually would. So Amanda doing them via Zoom has meant that they are still accessible for so many. Lockdown has been so isolating for people with dementia and their carers so the chance to link with others is even more valuable.
"The happy feeling that it created will have lasted with them for the rest of the day – such a benefit for us all in these turbulent times. Attendees loved the chance to see the old films of areas that were familiar to them, doing activities that brought back memories of times that they can remember.
"The informal, chatty approach was perfect, and several people unmuted themselves to share stories of their own that were prompted by the piece of film Amanda had shown."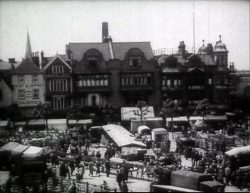 Amanda said it had been a learning experience delivering the sessions on Zoom: "Singing into the darkness of the computer screen was a bit disconcerting at first, but when I stopped sharing the films and saw everyone's smiley faces, then I knew it had gone well."
Four recorded audio film books, sequences of songs and films,will be made available online on windroseruralmedia.org.  DVDs of old films and audio from Wiltshire can also be purchased from the website.
Pictured: Folk singer Amanda Boyd; archive photographs of lace-making and Salisbury Market; © Windrose Media Trust.