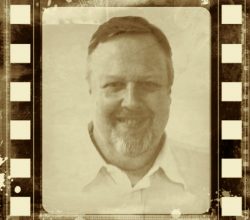 THE summer production at Shaf­tesbury Arts Centre will be Mack and Mabel, on stage at the Bell Street theatre from 11th to 21st July.
The musical is based on the true story of the love affair between comedy silent film maker Mack Sennett and Mabel Normand, who he discovered and transformed into a famous star.
The story is narrated in flashback, as Mack shares with the audience his work, his discovery of Mabel and their love affair. He also gives insights into his creations of the Keystone Kops and the Sennett Bathing Beauties, as well as the rise and fall of his studio and the introduction of the "talkies."
Full of the Hollywood romance of the golden era, the score includes I Won't Send Roses, Look what Happened to Mabel, Movies were Movies and Time Heals Every­thing.
Mack Sennett (played by Mark Blackham) was born in 1880 and started directing silent comedy films in 1910. With bankers Adam Kessell and Charles Baumann he founded the Keystone Studios in 1912. His nickname was The King of Comedy.  Mack was responsible for many stars getting their break in films ­– Charlie Chaplin, Buster Keaton, Gloria Swanson and  Mabel Normand to name a few.
But for all his hard work, his silent films didn't make a lot of money and he returned to his native Canada in 1935,  broke.
Mabel Normand (played by Beth Gray in Shaftesbury) was born in 1892 and was discovered by Mack in at the age of 19. She quickly became a star and by 1912 was writing her own films and by 1914 directing!
Mabel left Sennett for bigger and better things, but returned to make a feature film. They had a romantic relationship and got engaged . Mack and Mable is story of their love affair.
The cast also includes Nicki Porter as Lottie Ames, Alex Chase as Frank Capra (of It's a Wonderful Life), Phil Elsworth as "Fatty" Arbuckle, and Chris Bailward and Jerome Swann as the bankers.
The director is Sophie Lester, with MD David Grierson.
For more information, telephone 01747 854321 or visit the website,  www.shaftesburyartscentre.org.uk