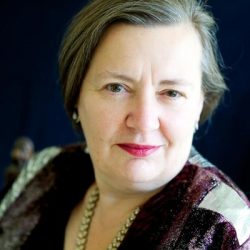 JASON Robert Brown's sung-through play, The Last Five Years, was first seen in Chicago in 2001, and has since been performed all across the US and also filmed.
It's a rarity in England, and certainly has its Somerset premiere in the Swan production, directed by Sarah Easterbrook and staged to raise funds for the Yeovil company.
Running for around 80 minutes, it is the story of the relationship of aspiring actress Cathy Hiatt and rising star novelist Jamie Weller­stein.  What's different about it is that Cathy sings her story backwards from the divorce, and Jamie sings it forwards from the first meeting.  The only duet comes right in the middle when they marry.
The music is a real challenge, ranging through a huge number of styles, and that's as tall an order for the two performers as for the accompanist, whose non-stop evening goes from boogie woogie and country through big ballads, torch songs and sub-sub-Sondheim arias. Well done to the excellent and energetic Caroline d'Cruz (pictured) for keeping the singers on track and in time.
Sarah Easterbrook not only directs the show but plays Cathy, opposite talented newcomer Robin Dibben.
It's glaringly obvious that this is a show written by a man. Not only does Jamie get most of the best lyrics and tunes, but all the excuses for his predictable behaviour. Some of the lyrics are very clever and funny.
The first half, up to the (underwritten) wedding scene, is fine, but it's almost as though the writer loses interest in Cathy after that, giving her a repeated audition song that seems to be going the wrong chronological way for the story, coming to its frustrated climax at what should have been the start of the series of auditions.
Robin did a fine job bringing this charismatic and selfish young man to life, and Sarah encapsulated  the dreams of someone doomed to be one step behind success and happiness.
The Last Five Years in on until Saturday at the Swan, at 7.45.  Tickets are still available.
GP-W