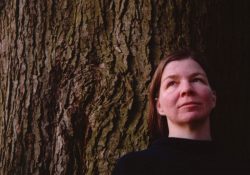 FROME based composer Helen Ottoway is premiering her work for voice and musical box, Wind and Unwind, on Sunday 7th July, as part of the Dorset Moon weekend at Sherborne Abbey.
Luke Jerram's Museum of the Moon, a seven-diameter global depiction of NASA photography, which has been travelling the world, is at Sherborne Abbey from 5th-7th July, before moving to Nothe Fort, Weymouth on 12th to 14th July..
During the weekend a series of events will take place under the moon. Helen Ottaway's Wind and Unwind is a 20-minute piece, which will be performed by singer Melanie Papenheim and the composer, at 2pm and 8.30pm on Sunday.
The sung texts are extracts from Giovanni Battista Riccioli's lunar nomenclature (1651) and Thomas Hardy's In the Moonlight – the moon as viewed from Dorset with a poet's melancholy eye.
This new piece is another step towards Helen's new Requiem, a series of works written in memory of her mother which will eventually become a large scale performance piece: part choral work, part sound installation, part visual performance.
While in Sri Lanka on the Sura Medura Artists Residency, Helen punched a number of tunes for musical box, strips of paper with holes in which make a musical box mechanism play as they pass through the cogs and keys.  This new musical box piece requires a strip 15 metres in length.  Unlike Helen's previous pieces which were hand punched one hole at a time, this new roll was machine punched by a company in France, mechanical music specialists Le Turlutain.