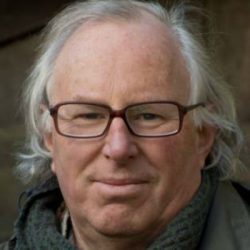 JAMES Crowden, best known to Fine Times Recorder readers and West Country people generally as a local historian, poet and cider expert, was a soldier for some years after leaving university.
After he left the Army in 1976, he travelled to one of the most remote and inaccessible countries in the world, the Himalayan kingdom of Ladakh. Now, more than 40 years on, James has published his account of that journey.
The Frozen River: Seeking Silence in Ladakh, described by the Spectator reviewer Mark Cocker as "a tour de force of luminous writing," is his extraordinary description of the time he spent there, living alongside the Zangskari people, before the arrival of roads and mass tourism.
James immerses himself in the Zangskari way of life, where meditation and week-long mountain festivals go hand in hand, and silence and solitude are the hallmarks of existence. When butter traders invite James on their journey down the frozen river Leh, he soon realises that this way of living, unchanged for centuries, comes with a very human cost.
In lyrical prose, James captures a crucial moment in time for this Himalayan community. A moment in which their Buddhist practices and traditions are in flux, and the economic pull of a world beyond their valley is increasingly difficult to ignore.
James Crowden, who§ lives on the Dorset-Devon Border, is a shepherd, poet, historian, a highly respected cider judge and the author of many books that reflect his wide ranging interests and career, including Ciderland, In Time of Flood, Working Women of Somerset, Dorset Men, Dorset Women, Silence At Ramscliffe, and Cider: The Forgotten Miracle.
He is also a valued contributor to Deepest Books (Deepest Dorset, 2016, Deepest Wiltshire 2019, and the forthcoming Deepest Somerset).
The Frozen River: Seeking Silence in Ladakh is published by HarperCollins