SCREEN Bites, The Second Slice, makes its debut as the next stage of Dorset's food film festival, with a talk by Christine McFadden, author of the new book, Flour, and a screening of Wallace And Gromit: A Matter of Loaf and Death, at Bridport Arts Centre on Thursday 14th June.
The original Screen Bites team stepped down at the end of last year, and Susanne Harding, a long time Screen Biter, took on the challenge of bringing the best of food-themed films and local food to Dorset audiences.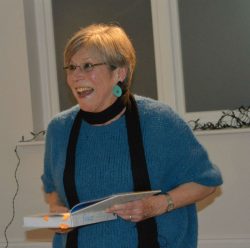 Christine McFadden, the food writer who lives at Little Bredy, will be at Bridport talking about her remarkable book, Flour, in which she explores 40 different flours – from the familiar (wheat, corn, spelt) to the exotic (quinoa, coffee and event crickets).
Alongside the fascinating information about the ingredients, Christine offers a recipe for each flour, a real encouragement to get more inventive with your baking.
The perfect accompaniment to this talk, Wallace and Gromit: A Matter of Loaf and Death finds our heroes in a baking adventure. The pair have opened a new bakery and business is booming – not least because a deadly Cereal Killer has murdered all the other bakers in town. Gromit is worried that they may be next but Wallace does not care as he has fallen in love.
The evening begins at 7pm. Book on screenbites.co.uk/events/bridport-food-festival and for more information about Flour and Christine McFadden's other books, visit www.thedorsetfoodie.co.uk