IT's quite an undertaking to write your first novel. It is seriously ambitious to write your first novel in your second language – and it is a remarkable achievement to establish an original voice in fiction for that most intangible of audiences, "young adults."
Peter Ursem, a Dutch-born artist who lived in Dorset for many years and is now based in Cornwall, had long wanted to be a writer. His move to an old mining area not far from the Tamar and the old harbour at Calstock provided the impetus and inspiration for his book, The Fortune of the Seventh Stone.
That was the first of a trilogy, following the adventures of a very bright young boy, Steven Honest, who lives with his widowed mother in a house that was once the home of a 19th century mine captain.
The second volume, The Truth Teller, finds Steven in even more danger from sinister forces whose plans represent a threat not only to Steven but to children generally.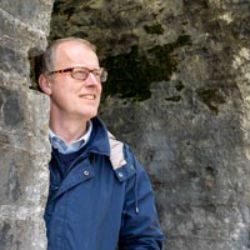 It's a story that further explores the history of Cornish mining but also delves into realms of science which must have involved considerable research.
It's a first class adventure, with nail-biting scenes, a completely believable hero, convincingly nasty villains and some interesting and eccentric help for Steven on his journey to find out more about the mysterious stone vessel that he "inherited" from the mine captain.
If you have a bright keen reader to buy a Christmas present for, this would be a good choice. (And if they haven't read the first volume, you could buy them that too!)
The Truth Teller by Petrus Ursem (Peter writes under his Dutch first name) is published by Gresham House Studios. For more information visit www.greshamhouse.studios.co.uk