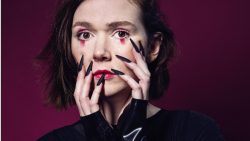 AUTUMN at Corsham's Pound Arts brings top comedians, outstanding music across the genres from chamber classical to folk to jazz, theatre for all ages and lots of fun for tiny tots – as well as outstanding new films from around the world.
Highlights include musician and campaigner Tom Robinson, all-female folk group Daphne's Flight and an enchanting Christmas puppet show for children from Filskit Theatre.
Other musical legends and rising stars coming to Pound Arts include former Squeeze frontman Chris Difford, Scottish folk singer Adam Beattie, guitar-slingers Son of Town Hall and a special performance of A Christmas Carol: In Concert by folk and period-instrument duo Green Matthews.
There is a darker style of comedy from Elf Lyons, who brings her Stephen King-inspired horror-comedy Raven to Corsham on 16th November.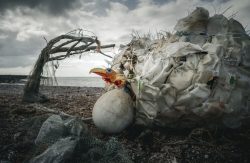 On stage, the Pound's reputation for outstanding live theatre continues with Sarah-Louise Young (An Evening Without Kate Bush) returning with her new solo show The Silent Treatment, Gonzo Moose with a gothic comedy, Death Who's Coming to Dinner and Platform 4's Triffids! a collision of music, theatre and rich visuals taking you into the world of John Wyndham's Day of the Triffids.
Theatre for family audiences, includes two dance shows, Plastic Paridiso by Claire Benson, and Club Origami by Takeshi Matsumoto. Filskit Theatre is running monthly participatory gigs for toddlers and at Christmas the company will bring polar bears and huskies to life with the interactive puppet show Breaking The Ice.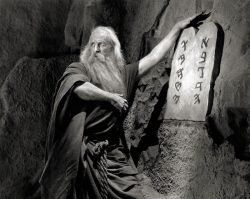 One of Britain's most popular live poets, Luke Wright, returns to celebrate 25 years in the business with Luke Wright's Silver Jubilee and local historian Julie Davis will be giving a talk on The Impact of Total war in Wiltshire and its effects Post-War, 1939-1955.
Recent films – popular box office hits and interesting world cinema releases – include Hallelujah, The Unlikely Pilgrimage of Harold Fry, The Little Mermaid, Moroccan drama The Blue Caftan, Icelandic drama Godland, Oppenheimer and 1947 perennial Christmas classic, Miracle on 34th Street.
The Pound's exhibition space will show new media-inspired paintings by Myrna Quiñonez, a showcase of wartime art by Hubert Lancaster Harcourt and the surreal skeletal sculptures of Ellie Thompson. The Pound will host its 15th Annual Pound Arts Open Exhibition at the end of the year, with submissions opening in September.
For more events and information visit www.poundarts.org.uk
Pictured: Plastic Paradiso dance theatre; the 1923 silent film The The Commandments; comedian Elf Lyons brings Raven to Corsham.