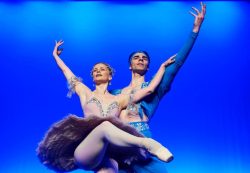 WHEN the Russians invaded Ukraine in February 2022, Kyiv City Ballet was in Paris. Ever since, the company has been in exile, on what its director Ivan Kozlov calls the "infinity tour," performing across Europe and making a first visit to the US. At the beginning of October, Kozlov and his wife, company artistic director Ekaterina Kozlova, are bringing some of their dancers to North Dorset.
The week-long visit will be a rare treat for lovers of classical ballet and dance in general – and the organisers, Shaftesbury Refugee Group, are planning to make it a celebration of Ukrainian culture and of the importance of the relationships between the visiting company, the many local Ukrainian refugees and their new English friends and host families.
The refugee group is drawing up a programme which aims to delight dance lovers, provide inspiring workshops for local young dancers, engage the interest of the many people sympathetic to the plight of the Ukrainian people and stimulate some illuminating discussions.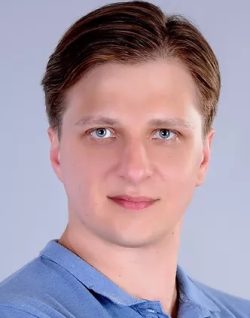 It will be an opportunity for the more than 250 refugees (mainly Ukrainian plus a few Syrians) now in the Shaftesbury and North Dorset area, to reconnect with the language and the rich culture of their homeland, as well as giving a chance to many local people to learn more about the background of the people to whom they have opened their hearts and their communities.
The hosts and their partners will meet the Ukrainian dance company at an opening (invitation-only) reception at Compton McRae, the deli-cafe at Semley. This event will have the Ukrainian traditional theme of "bread and salt" – offering a loaf of bread and salt as a sign of respect to the person you are meeting.
During the week there will be school workshops, events attended by the Mayors of Shaftesbury and Gillingham, and a film and talk at Shaftesbury Arts Centre. There will be two discussion evenings, at Shaftesbury, on Wednesday 4th October, chaired by Amber Harriott of Folde in Shaftesbury, and Gillingham Town Hall on Thursday 5th, chaired by journalist Fanny Charles. The company director Ivan Kozlov and his wife Ekaterina (Katya) will be there and the focus of both evenings will be on ides of identity and the role and importance of culture in a time of war.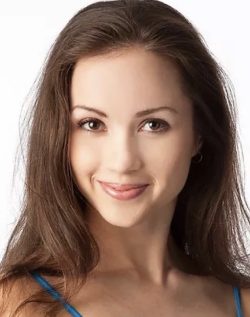 The week will culminate in an exciting celebration of Ukrainian culture at The Exchange at Sturminster Newton on Sunday 8th October. The evening will not only include ballet performances and traditional Ukrainian dances by members of Kyiv City Ballet, but also songs by locally-based Ukrainian singers and Shaftesbury's Palida Choir, founded by composer and musician Karen Wimhurst – as well as some surprises!
"We want to use the visit of Kyiv City Ballet to draw attention to the positive influence of refugees on our community, to show how their endeavour, cultural transfer and economic contribution makes for a richer local life," says Carolyn Godfrey, who chairs Shaftesbury Refugee Group. "It is also an opportunity to thank the local community for their support, especially the hosts involved in the Homes for Ukraine Scheme."
There will also be some respite for the dancers, who have been living as displaced persons for nearly 18 months. "Maintaining a company without a base is sometimes intolerable," says Carolyn. For their week in North Dorset, they will be staying as guests of the Grosvenor Arms, and the SRG has arranged for two recreation days when the Ukrainian visitors will see some of the landmarks and attractions of this beautiful area.
Kyiv City Ballet was founded by its director Ivan Kozlov in 2012 and now numbers about 40 dancers, some of whom are still in Ukraine. Ivan was a leading dancer with both the world-famous Mariinsky Theatre in St Petersburg and the ballet troupe of the National Opera of Ukraine. The Kyiv company, whose two-week European visit in 2022 has turned into what Ivan calls "the infinity tour," has been delighting audiences at the Edinburgh Festival Fringe and will be giving a number of performances in London in September.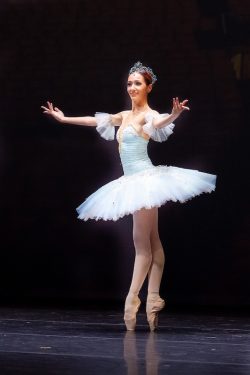 The slogan of this brave ballet company is "Spreading the message of peace and love worldwide through ballet."
Shaftesbury Refugee Group is grateful for the generous support of The Grosvenor Arms and its owners, Stay Original Co. The project is also supported by grants from Dorset Community Foundation (Dorset Welcome Grant), Dorset Council (Community and Culture Fund Round 5), Toby's of Shaftesbury Fund, North Dorset Partnership, Community and Inclusion fund and TLW Dance Foundation.
As well as Shaftesbury and Gillingham Town Councils, the project has a number of partners including local schools, TLW Dance, Compton McRae, Palida Choir and Shaftesbury Arts Centre.
For tickets and more information on the programme visit www.shaftesburyrefugeegroup.org
Ivan Kozlov, director Kyiv City Ballet
Ekaterina Kozlova, KCB artistic director
Kyiv City Ballet dancers; photographs by Julia Nash