WE can't travel to our favourite places, thanks to Covid-19, but we can still dream. Take a virtual tour of some of Europe's most beautiful areas and finest vineyards, courtesy of Property Guides online, which has drawn up a  list of ten top locations for wine.
Stunning landscapes and fascinating history often go hand-in-hand with wonderful wines, so the virtual tour is also a tantalising guide for anyone looking for a property, whether for a holiday home, setting up a new business or just trying to escape Brexit.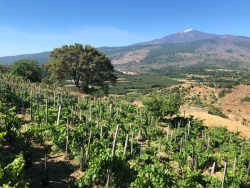 Sicily
Sicily isn't just one of the Mediterranean's largest and sunniest islands, it's also one of the friendliest, with breathtaking vistas and coastlines, beautiful old cities with baroque squares and lively street markets, good restaurants for eating al fresco and great wines.
Belgian expatriate Frank Cornelissen opened his vineyard on the northern slopes of Mount Etna in 2001, with the aim of creating wine as nature intended, avoiding all treatments of the land, allowing the soil to dictate what the characteristics of the wine would be. The result has been a series of unique, world-class wines that capture the true taste of the fertile volcanic land. One of the most sought-after Sicilian roses, Susucaru Rosato (£34.90 at Hedonism Wines), is a refreshing summer wine with a rich and fruity taste, made with a blend of Malvasia, Moscadella, Insolia and Nerello Mascalese grapes.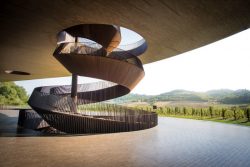 Tuscany
Many of us dream of life under the Tuscan sun, especially after a glass or two of Chianti. With its colourful history, natural beauty and delicious food and drink, Tuscany is a feast for all the senses.
The Antinori family have been making wine since the 14th century, and their Antinori nel Chianti Classico winery was opened in 2012 to celebrate their rich history. Villa Antinori Chianti Classico Riserva (£18.80 at Delivery Wines), produced to mark the opening of the new winery, is a red wine with a delicate, elegant taste, made with a blend of sangiovese grapes along with other varieties to create a modern take on a Tuscan classic.
Tuscany has some of Italy's most charismatic cities – always-busy Florence with its museums, galleries and Renaissance architecture, gorgeous ancient Lucca and Siena, and Pisa, which has a lot more to offer than the Leaning Tower. Property in or near Florence is predictably expensive but there are more affordable homes in other areas in the north and north east – you may find "a little village home for barely more than a Brighton beach hut," say Property Guides.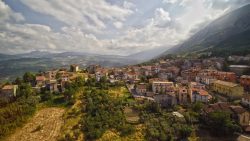 Abruzzo
The mountainous Abruzzo region, "the green heart of Europe" looks down on the Adriatic Sea, is the calf of Italy's boot, 70 miles from Rome but on the opposite coast.
Established by Gianni Masciarelli in 1981, the Masciarelli winery has roots across four provinces, including its centre of operations at San Martino sulla Marrucina, in Chieti. With a focus on sustainability and new planting techniques, the winemaker's vineyards led the way for the Abruzzo region as it emerged into the world stage.
Villa Gemma is Masciarelli's flagship line and home to Montepulciano d'Abruzzo Riserva (red, £57.91 at Tannico), their classic wine made entirely with the region's famous montepulciano grapes. This bold red offers a rich, long flavour with notes of blackcurrants and plums, as well as medium to full body.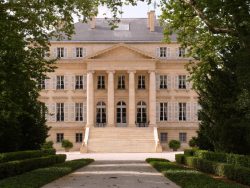 Bordeaux
Château Margaux,  one of the great names of this region, is based a few miles north of the ancient city on the west bank of the Garonne, in the Gironde department, where the Dordogne and Garonne rivers meet and empty into the Atlantic. The Gironde has a mixture of historic  towns and cities, a wonderful coastline and world-famous food and wine, and with its thriving tourist economy is a great choice if you're looking for a business or investment property.
The Château Margaux vineyard is nicknamed the "Versailles of Médoc" for good reason, with its spectacular architecture and heritage of winemaking since the 16th century. The Grand Vin is their first and most sought-after wine, but Pavillon Rouge du Chateau Margaux (red, £125 at Wilkinson Vinters), has steadily improved thanks to increasingly rigorous grape selection.
Prices per hectare of vineyard (without a property) start from €20,000 but shoot up in the most desirable areas around Médoc, Pomerol and St Émilion. Vineyard properties start from €800,000 and châteaux from €850,000. The most affordable areas of Gironde are found inland in towns like Monsegur, Sauveterre de Guyenne, Castillon-la-Bataille or Langon, where you can buy a seven-bedroom house with a pool from as little as €420,000.
Loire Valley
The Loire is the longest river in France. Along the 300 miles of the valley are some 300 châteaux, as well as vineyards, orchards and quaint riverside towns. If you're looking for the castle of your dreams, this is a great place to start your search.
The small Savennières AC is a hidden gem that produces some of the world's finest chenin blanc. Here, the Domaine du Closel vineyard, located in the historic Château de Vaults, quietly makes fantastic wine through organic and biodynamic cultivation to maintain the natural balance and processes of the local ecosystem.
Les Caillardières (£25 at Lay & Wheeler) is a Savennières white with the famous chenin blanc grapes, which are harvested later in the season, giving the wine an aroma of baked apple, fruits, and almonds.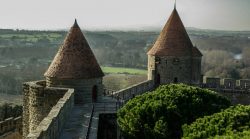 Carcassonne
Carcassonne, on a hillside that has made it a strategic target for at least 2,000 years, has a population of around 50,000. It's at the heart of Occitanie, a region formed from the merger of Languedoc-Roussillon and Midi-Pyrénées in 2016. It's the world's largest vine-growing area, with 280,000 hectares of vines, great food, including cassoulet, as well as historic towns, villages and castles, some of the Mediterranean's finest beaches and ski slopes in winter. There are charming villages which have attracted artists and writers over the years, and property prices are still affordable.
Hospitality and great wines meet at O'Vineyard, a working vineyard that doubles as a boutique hotel. Founded in 2004 by Liz and Joe O'Connell — known locally as "les Americains"  — the winery is developing a reputation for unique vintages, and an essential stop for wine tourists. Proprietor's Reserve (red, £39 at O'Vineyards) is made with a blend of merlot, syrah and cabernet sauvignon grapes that deliver a powerful aroma of blackcurrant, black cherries, and raspberry, backed with a little peppery spiciness.
Burgundy
France's Côte d'Or is a department in the north east winemaking region of Burgundy. The eagle-eyed will have noticed that this isn't a seaside coast — it's named after the colour of Beaune's vineyards in autumn. The 80km stretch between the ancient cities of Dijon and Beaune, known for their chateaux and unique architecture, is lush with award-winning vineyards. The region, including the spectacular Morvan Regional National Park, is just an hour and a half from Lyon, or two hours from Geneva.
For the best scenery head east to the Jura Mountains, or over the border to Switzerland. It's north noting that Burgundy has more Michelin-starred restaurants than any other region in France! Despite the culinary and wine glories of the region, property prices are not as high as you would expect.
Château de Pommard has been producing wine since 1726, passing through a number of winemaking families over the years. In 2014, it was purchased by US businessman Michael Baum, who set out to create biodynamic wines by respecting the surrounding area and the natural processes within it. There was even a switch from motorised tractors to horse- drawn ploughs. In 2017, Château de Pommard's Clos-Marey Monge site was declared a world heritage "Climat" by UNESCO.
The Clos Marey-Monge Monopole 2017 (red, £132 at Château de Pommard) is a flavourful, complex pinot noir that has an aroma of red fruits and some smokiness. The palate is fresh with an energetic finish. This is all possible thanks to the blend of seven cuvées that are handpicked from the protected environment and aged for 16 months in oak barrels.
Alicante
Drive north from Alicante Airport and you soon reach Benidorm, with the predictable British bars, nightlife and beach fun, or south to Torrevieja, a popular centre for holiday homes. But turn inland and you find the "real" Spain, where not everyone speaks English and the property prices drop rapidly.
Bodegas Primitivo Quiles, a well-respected vineyard in the Alicante area, is still run by the Quiles family, as it has been for a century. Alongside their regular wines, they specialise in keeping alive the tradition of fondillon, a wine style unique to Alicante.
Primitivo Quiles' Raspay Reserva 2012 (red, £8.02 at Licorea), one of their signature wines, named after the location of the first Quiles vineyard, is a red that was first enjoyed as the dinner wine when King Juan Carlos I of Spain visited Alicante in 1976. Expect an intense, fruity aroma of jam, with a smooth, round taste that hints at old wood and spices.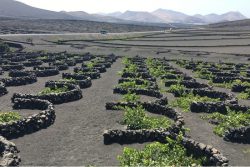 Lanzarote
With sweeping vistas of grey, almost treeless, and with volcanic craters rising out of the haze, the landscape of Lanzarote can take a bit of getting used to, but it has a quiet beauty, with magnificent views of the Atlantic Ocean sparkling in the distance.
Formerly a byword for cheap package holidays, Lanzarote fought off tourist overdevelopment and has switched from mass tourism to a relaxed, rather classy and artistic vibe.
El Grifo is the oldest winery in the island's famous La Geria region, producing malvasía wines since the late 18th century – making it one of the oldest vineyards in Spanish territory. The winery is situated among lunar-like hills that were once covered in volcanic ash from eruptions between 1730–36.
There is a stark contrast between the green vines and black soil, but more amazing is the quality of grapes that can be grown in the incredibly fertile earth. No visit to the La Geria area would be complete without a taste of the grapes grown in that volcanic soil. El Grifo's Malvasía Lías 2018 (white, £20.49 at All About Wine) is one of the best to try, with its distinctive straw-yellow colour, deep, mature aroma and full-bodied taste with a citrus finish.
Algarve
The Algarve region of southern Portugal offers visitors access to the Central Algarve, with its popular resorts, and the wilder Western Algarve, which is popular with surfers, and is characterised by rugged coastline, coves and fishing villages. The area is the perfect wine-growing environment.
Quinta dos Valdes, where a diverse selection of grapes is cultivated, produces beautiful wines with a distinctive taste. Grande Escolha Red 2015 (£22 at Quinta dos Valdes) is a red wine made with three noble grape varieties that create a deep ruby colour and a rich, intense flavour. There is a spicy aroma, with notes of dark fruits and fragrant herbs, and a complex palate with high levels of tannins, some acidity, and a long finish.
For more information visit www.propertyguides.com
Pictured: The elegant Chateau Margaux; grapes in a Portuguese vineyard; the volcanic landscape of Lanzarote; vines on the Cornelissen vineyard, with Sicily's Mount Etna in the background; an ancient pantiled village in Abruzzo; the spectacular new winery at the 14th century Antinori vineyard in Tuscany; O-Vineyard's winery reflects the traditional architecture of Carcassonne.