Eco-soundings – our environmental news round-up
WELCOME to our round-up of eco and environmental news from the Fine Times Recorder. We feel that there is a real need in this area to have somewhere people who are interested can find out about groups working on sustainability projects, general news on green issues, events, news, exhibitions, Transition Town projects, etc.
We will welcome news, events and short articles from anyone involved in community groups or their own individual projects. Contact us by email info@nulltheftr.co.uk or by Twitter, @yourFTR
*****
A monument to extinction
THE New Art Centre, the sculpture park and gallery at Roche Court near Salisbury, is currently exhibiting this powerful carving by Sebastian Brooke, a letter-cutter and stone-carver based in Wales.
The inscription reads "Accipiat aquam vitae, gratis." It is a quotation from the Book of Revelations, Chapter 22 Verse 17: "And let the one who wishes take the free gift of the water of life."
Since 2006, the artist has been working on the massive project, MEMO, on the Isle of Portland, which is part of the Jurassic Coast World Heritage Site. This stone monument will be a Mass Extinction Monitoring Observatory. The project aims to draw attention to the ongoing extinction of species worldwide.
Brooke's work is included in collections at Oxford University and Harvard University.
**********
Fishing for plastic at Bristol
BRISTOL Harbour achieved international attention last year when protestors toppled the statue of slave-trader Edward Colston and tipped it into the harbour. More lastingly damaging is the amount of plastic that gets dumped in the water – a new boat aims to help tackle that problem.
Seacycler, a 12-seater, launched by environmental charity Hubbub, is made from 99% recycled plastic and will be permanently based in Bristol Harbour. It was funded by Bunzl, a distribution and outsourcing company, and world food company Danone UK & Ireland, and has been donated to education consultants Sustainable Hive.
The boat will take local people out on "plastic fishing" trips to raise awareness of the growing levels of plastic pollution in Bristol's waterways and to educate schoolchildren and businesses about the impact of litter on the environment and the value of recycling plastic.
Seacycler is made from single-use plastic and is only the sixth of its kind in the world. Built by craftsman Mark Edwards, who also built the Queen's barge Gloriana, the boat has a design based on a traditional punt, but is made from the most modern of materials – Plaswood, a hardwearing alternative to wood made entirely from recycled plastic. Some of this was repurposed from packaging recycled at Danone's UK offices.
Seacycler will be moored at Young Bristol pontoon from where plastic fishing trips will start. The boat will help remove plastic debris from the harbour. This will be recycled and go towards making further boats with the same aim – a fantastic example of the circular economy in action.
The first punt made from recycled plastic, the Poly-Mer, was launched in London in 2017 and so far has taken 2,700 people plastic fishing, collecting 2,819 plastic bottles from the Docklands to be used to build more recycled plastic boats.
The plastic fishing trips will be available free to local schools and to local businesses for a fee – for more information contact olivia@nullsustainablehive.com.
Photographs by Paul Driver/Hubbub
*******
Going wild at Cucklington
SOUTH Somerset District Council is trying No Mow areas, leaving spaces for wildflowers and grasses to flourish, as part of its declaration of a climate and ecological emergency.
The No Mow trials, starting at Cucklington near Wincanton, are part of the council's commitment to create biodiverse areas for wildlife to thrive.
The project, supporting a project launched by the charity Plantlife, involves letting the flowers bloom and species prosper across some of the council-owned spaces, helping to provide vital sustenance for pollinators and new habitat for all species.
As well as Cucklington, the council is changing its mowing routine at specific areas in Castle Cary, Ansford, Milborne Port and Ilminster to allow wild plants to flower and then set seed, hopefully creating enough nectar for ten times more bees and other pollinators.
The council is encouraging residents to join in: "Anyone with a patch of land, however small, can do this. Mark out your area and leave it to thrive through the summer and beyond. Join us on this journey to help re-wild and return some of our verges and lesser used pieces of land back to nature."
*******
Bere Marsh Farm gets buzzing
BERE Marsh Farm, the Countryside Restoration Trust's showcase farm by the Stour near Shillingstone in Dorset, will be at the heart of a pioneering  project to make the Blackmore Vale a hive of activity for bees and bee enthusiasts.
Gardening clubs, schools, parish councils, allotment holders, indeed any organisation or group, will be invited to participate in the creation of a flower shaped network of bee-friendly corridors — known as 'BeeWayzz.'
The corridors, roughly in the shape of flower petals, will radiate from the Bere Marsh central hub to follow little used country lanes, bridleways, public footpaths and ancient droves so that local bee populations are given a better chance to expand and re-populate parts of the countryside from which they have been driven out in recent years. The aim is that the bees will also grow healthier and stronger in the process.
Elaine Spencer White, secretary of the BeeWayzz Hub, says: "It is such an original and appealing idea that we feel sure it will capture the imagination of everyone. Bees are beloved by us all and, quite literally, are fundamental to the very future of mankind. Without them we would not get the food we eat."
The plan will be unveiled on 20th May, World Bee Day. It will start with a corridor from Shillingstone to Durweston and Hanford to Turnworth. This will be the blueprint to create four more corridors over the next four years, all radiating from Bere Marsh Farm.
The key to the project's success will be extensive planting along the corridors of annual and perennial plants and flowers to provide substantial and consistent supplies of pollen and nectar for the roaming bees all summer long.
"We hope everyone will want to play their part – people's gardens and village allotments are every bit as important as field margins and roadside verges for the bees to adopt as foraging corridors," says Elaine.
During the autumn,  BeeWayzz Hub volunteers will embark on a roadshow of talks, seminars and presentations to the widest possible audience throughout Blackmore Vale. including farmers' groups, garden clubs, allotment organisations, parish and local councils, schools, church organisations and WI groups.
The Hub will also encourage interest in the little known art of  natural beekeeping –  maintaining hives but leaving the honey for the bees themselves so that they grow healthier and stronger. This will help to arrest the decline of populations among various bee species.
Elaine explains: "We want to encourage greater interest in nurturing bees rather than taking their honey. To do this we have a five year plan to train people in the skills of  building the right kind of hives, known as top-bar hives, and then passing on these skills to others. Natural beekeeping is an ancient craft which has almost died out and we are intent on reviving it."
If BeeWayzz really takes off, the group has plans to take it into the rest of the county and even beyond that., says Elaine: "We see this as a project which hopefully will capture the imagination and active support of thousands. It's so simple and yet can achieve so much to reverse the fortunes of the creatures which are so crucial to our very environment – after all, its success is for our own good."
******
Water of Life stone-carving at Roche Court
A BEAUTIFUL carving by Sebastian Brooke, this Bath stone artwork, newly installed at the New Art Centre at Roche Court near Salisbury,  bears a Latin inscription which translates as "Let Him Accept the Water of Life with Thanks, 1999."
Recently sited in the gallery and sculpture park's new gravel garden, the message encourages thanks to the Holy Spirit, as symbolised by the Water of Life. Such a metaphor for the Holy Spirit implies that this force may provide spiritual nourishment and galvanise inspiration – sensibilities that can be understood and experienced beyond a purely Christian context. This is reinforced by the burgeoning flora that are rendered above the text, as if out of these words an energy is emanating that manifests physically in the blooming of nature.
As well as his work as a sculptor, Sebastian Brooke is currently focused on his role as project director of Eden Portland, an exciting and visionary plan for a site on Portland to become an epicentre of learning dedicated to educating people of the threats posed to global biodiversity – and the potential solutions.
Portland is a fitting location for such a project to take place, with its position at the heart of the Jurassic Coast World Heritage Site where the stories of extinction and evolution first began to be understood. Portland also provides a remarkable natural resource, Portland stone. The tunnels that will house Eden Portland are cut from this very stone.
Sir Tim Smit, founder and executive chairman of the Eden Project, says: "It is our collective ambition… that this should be the catalyst to the creation of educational facilities that will in turn incubate opportunities for the island for years to come."
Roche Court Sculpture Park is open. Booking is essential. To make an appointment, please email nac@nullsculpture.uk.com
***
Take a walk on the wild side
IF you love the natural world and walking and can spare a few hours a week, the Countryside Restoration Trust has the perfect volunteer role for you at its showcase farm at Bere Marsh near Shillingstone in Dorset.
It's a great opportunity to get involved in the transformation project which is now under way at the 95 acre farm on the banks of the Stour.
Andy Fale, the CRT's Dorset conservation manager, is about to launch a recruitment drive to find a small army of nature lovers and wildlife enthusiasts to help him learn more about the wide range of animals, insects and plants that live at Bere Marsh Farm.
He needs volunteers who can set aside a few hours a week throughout the summer to carry out vital audits and species counts of birds, butterflies, moths, reptiles, wild flowers and mammals which abound in its fields and hedgerows.
"We are starting from almost scratch to rebuild the legacy left by Angela Hughes so it is vital for our conservation programme at Bere Marsh that we build up a sound picture of what we are dealing with," says Andy. "Until we have that picture we cannot tailor our farming practices accordingly or work accurately on creating the right sort of habitats to encourage bio-diversity and species harmony and development. We need this help from volunteers to get us to first base in our long term plans for the farm."
Bere Marsh is the showpiece of the CRT's countrywide portfolio of 16 farms which have been taken over to save their ecosystems and habitats from damaging intensive farming. The trust, which takes a holistic view towards agriculture, uses both traditional and innovative methods of farming to achieve sustainable, economic food production while encouraging and providing safe homes for wildlife.
Andy will provide full training – amid Covid-secure conditions – for volunteers to conduct butterfly and bird transect walks, moth trapping and mammal and insect counts. He hopes to start the training programme at Bere Marsh by the beginning of April.
"There is nothing complicated or difficult to it and it will give those who volunteer a fantastic insight and focus to what is a spectacular farm and landscape. Who could ask for a better way to enjoy a weekly walk in the summer sunshine?"
*********
Synthetica, by Karen Wimhurst
I LIKE to think I am pretty good at recycling plastic, avoiding buying things that are packaged or wrapped in plastic and reusing as much as I can. But then I look around the kitchen or even my desk and realise how difficult it is to avoid it.
Pens, clip-top boxes, the computer mouse, light switches, the washing-up bowl … I don't know what things like computers or phones are made of, but I suspect they have lots of plastic bits … and so it goes.
Plastic was an amazing invention – it was, as Synthetica eloquently shows, a genuinely democratic product. It was so cheap to produce that it made everyday objects affordable for ordinary people, and it reduced the demand for unsustainable materials from the natural world – like ivory, amber, coral or the lac beetle.
It was lighter than wood, stone or metal, and you could go on using it, year after year. It seemed to be indestructible. Its versatility made it indispensable to the military in two world wars and it was the house-wife's friend – labour-saving and easy to keep clean.
For decades it was the miracle gift that kept on giving. But gradually environmentalists, scientists, fishermen, gardeners, writers, conservationists and people who walked on beaches, in forests, on heathlands and in city parks, anyone who had their eyes open, began to see plastic waste everywhere. And with the growing awareness of the plastic littering the land came an even more frightening understanding of the way plastic was invading the rivers and oceans.
It's barely a blink in the evolutionary history of the planet, since Leo Baekaland invented the first fully synthetic plastic, Bakelite, in New York in 1907. But those 113 years have seen man's new best friend become the planet's nightmare.
Dorset composer Karen Wimhurst worked with the Museum of Design in Plastics, based at Arts University Bournemouth, to research the story of plastic for her chamber opera, Synthetica, which was first seen at Poole's Lighthouse arts centre' in 2018 and at the 2020 Tete a Tete festival of new opera.
Now it has received its premiere in a digital version screened on YouTube, with amazing graphics to illustrate and amplify the complexity and paradoxes of this material which has literally infiltrated every aspect of life on earth.
With minimal forces – soprano Brittany Soriano, trumpeter Elaine Close and vinyl DJ Ole Rudd – to perform the beautiful, ethereal and often witty score, and a brilliant libretto which draws on everything from scientific facts to advertising slogans of the 1930s, 40s and 50s, and pop and rock music, Synthetica is a powerful fable for our times.
Covid-19 meant that this important work could not be taken on tour this year. Let's hope when we emerge from lockdown that a tour can be rescheduled, and that our communities and the planet can benefit from some of the lessons we have learned about our disposable, greedy society and about what really matters for all of us.
FC

Deadline for Dorset climate strategy consultation
PUBLIC consultation on Dorset's climate and ecological emergency change strategy closes on Wednesday 20th January. The council is urging residents to read the plan and complete the consultation survey.
The strategy presents eight key areas for action to ensure that the council's services and estate become carbon neutral (ie they save more carbon than they produce) by 2040, and across the whole Dorset Council area by 2050.
The council wants to gather feedback from residents, organisations and partners, in order to develop its plans and initiatives to achieve a carbon neutral Dorset.
Back in May 2019, one of the first actions of the new Dorset Council was to declare a Climate Emergency, acknowledging that the council needs to act on the causes and impacts of climate change. In November 2019, this was updated to a Climate and Ecological Emergency so that the protection and enhancement of Dorset's natural environment and wildlife biodiversity is also considered in our climate emergency mitigation work.
The council formed the Climate Change and Ecological Emergency Executive Advisory Panel, made up of elected members from different political parties, responsible for gathering information and working with officers to make recommendations on actions to help mitigate climate change.
In addition, the council has recruited and employed full-time corporate sustainability officers and has distributed nearly £2 million in Low Carbon Dorset Grants. It has also secured around £10.5 million from the Transforming Cities fund to create active travel walking and cycling routes over the next three years, and a certified green renewable energy tariff for electricity supply.
For more information and to access the strategy and the survey, visit https://news.dorsetcouncil.gov.uk/2021/01/08/time-is-running-out-last-chance-for-dorset-residents-to-have-their-say-on-climate-strategy/
Pictured: A solar farm in Dorset.
The Dorset battery, a 15 megawatt-hour energy storage facility at Holes Bay, is a collaboration between  Fotowatio Renewable Ventures (FRV), and Harmony Energy. The project comprises six lithium-ion batteries, supplied by Tesla, connected to the Southern Electric Power distribution network.
***
Highlighting the peasant farmers' plight
A NEW film from La Via Campesina, the international organisation which campaigns for the rights of small farmers, peasants and indigenous peoples, focuses on the problems facing young people in rural areas.
The Feast:Tong-Tong, produced in conjunction with ZIN TV, was created during a youth meeting of La Via Campesina in Senegal.
What is it like to be a young peasant farmer in Senegal at a time when the authorities and the transnationals are seizing farmland, parcelling it out among them and turning peasants into farm labourers?
The film focuses on the lives of Senegalese farmers who are fighting against powerful legislative and economic forces. From fishing to herding, and from north to south, the pattern is familiar.
"They ask the young people to stay and work here, but those are just empty words," says one young Senegalese fisherman in Dakar. " Where's the resource base for these people? If you want youth to stay, you have to give them something to work with."
Internationally, despite the diversity of rural communities, the peasant members of La Via Campesina are proving that these issues are widespread and are offering tools for achieving food sovereignty and peoples' self-determination.
The Feast:Tong-Tong is free to watch on viacampesina.org and ZINTV.org
***
Wiltshire recycling company shares £3.1m grant
WILTSHIRE-based Recycling Technologies is one of three companies that have been awarded a £3.1 million government grant to develop chemical recycling  to make hard-to-recycle plastic packaging recyclable.
The Swindon company, with Neste, the world's leading provider of renewable diesel, sustainable aviation fuel and a forerunner in drop-in renewable and circular chemical solutions, and Unilever, will collaborate to further develop and harness chemical recycling to recover and reuse plastic packaging that is currently either incinerated, buried in landfill or exported from the UK. The grant from UK Research and Innovation (UKRI) has been awarded for a three-year joint project involving the three companies, which are global leaders in their respective business areas.

Recycling Technologies will take waste plastic packaging and process it using its recycling machinery to turn it into an oil, called Plaxx®. This material will be delivered to Neste to analyse and test its quality and suitability for further upgrading into high-quality drop-in feedstock for the production of new, virgin-quality plastics, such as packaging. Unilever, joining an already established collaboration between Recycling Technologies and Neste, will bring insight on design for recycling for packaging.
The grant will help, support and refine the testing and any improvement of Recycling Technologies' chemical recycling plant which is being built at Binn Farm in Perthshire. The collaboration will allow the company to improve its systems to process waste plastic optimally to upgrade the Plaxx® so it can be easily further refined at Neste's facilities into high-quality feedstock for the manufacture of new plastics. The alliance will demonstrate new added-value applications for hard-to-recycle waste plastic materials, such as films, sachets and pouches, using them to create output that can be used to make new packaging.
Adrian Griffiths, founder and chief executive of Recycling Technologies, says: "We are delighted to have been awarded this grant from UKRI to move the UK to the forefront of the next generation of plastic recycling systems. Our collaboration with Neste will allow us to refine and improve our technology to produce valuable feedstock from waste plastic that can be incorporated into the petrochemicals industry supply chain to increase the content of recycled plastic in new plastic production."
• Currently, 88 per cent of the plastic used in the world is either buried, burned or leaked into the environment – this means that the world recycles only 12% of the 260 million tons of plastic waste produced each year. Recycling Technologies' RT7000 plant is modular and small-scale, designed to fit easily onto existing waste treatment and recycling sites, providing a scalable solution to recycle waste plastic anywhere in the world. More information at www.recyclingtechnologies.co.uk
Pictured: An RT plant operator with Plaxx®

*********
Wiltshire recycling company shares £3.1m grant
WILTSHIRE-based Recycling Technologies is one of three companies that have been awarded a £3.1 million government grant to develop chemical recycling  to make hard-to-recycle plastic packaging recyclable.
The Swindon company, with Neste, the world's leading provider of renewable diesel, sustainable aviation fuel and a forerunner in drop-in renewable and circular chemical solutions, and Unilever, will collaborate to further develop and harness chemical recycling to recover and reuse plastic packaging that is currently either incinerated, buried in landfill or exported from the UK. The grant from UK Research and Innovation (UKRI) has been awarded for a three-year joint project involving the three companies, which are global leaders in their respective business areas.

Recycling Technologies will take waste plastic packaging and process it using its recycling machinery to turn it into an oil, called Plaxx®. This material will be delivered to Neste to analyse and test its quality and suitability for further upgrading into high-quality drop-in feedstock for the production of new, virgin-quality plastics, such as packaging. Unilever, joining an already established collaboration between Recycling Technologies and Neste, will bring insight on design for recycling for packaging.
The grant will help, support and refine the testing and any improvement of Recycling Technologies' chemical recycling plant which is being built at Binn Farm in Perthshire. The collaboration will allow the company to improve its systems to process waste plastic optimally to upgrade the Plaxx® so it can be easily further refined at Neste's facilities into high-quality feedstock for the manufacture of new plastics. The alliance will demonstrate new added-value applications for hard-to-recycle waste plastic materials, such as films, sachets and pouches, using them to create output that can be used to make new packaging.
Adrian Griffiths, founder and chief executive of Recycling Technologies, says: "We are delighted to have been awarded this grant from UKRI to move the UK to the forefront of the next generation of plastic recycling systems. Our collaboration with Neste will allow us to refine and improve our technology to produce valuable feedstock from waste plastic that can be incorporated into the petrochemicals industry supply chain to increase the content of recycled plastic in new plastic production."
• Currently, 88 per cent of the plastic used in the world is either buried, burned or leaked into the environment – this means that the world recycles only 12% of the 260 million tons of plastic waste produced each year. Recycling Technologies' RT7000 plant is modular and small-scale, designed to fit easily onto existing waste treatment and recycling sites, providing a scalable solution to recycle waste plastic anywhere in the world. More information at www.recyclingtechnologies.co.uk
Pictured: An RT plant operator with Plaxx®

Helping South Somerset to go zero carbon
SOUTH Somerset District Council (SSDC), which formally declared a climate ecological emergency in May 2019, is working with energy and services company ENGIE to develop a net zero carbon roadmap for the council's ten largest energy-consuming sites .
ENGIE's work focuses on three key activities: production and supply of low carbon energy, services and regeneration. The aim is to make zero carbon happen for businesses and communities throughout the UK and Ireland – accelerating the transition towards a net zero carbon world.
South Somerset district covers an area of 370 square miles, from its borders with Devon, Wiltshire and Dorset to the edge of the Somerset Levels. The council has set an ambitious target to reach carbon neutrality by 2030.
Pictured: Solar (PV) panel installation at the council's offices in Yeovil.
**********
Ham Hill scheme to save the Shrill Carder Bee
SOUTH Somerset District Council is working with organisations including the Bumble Bee Conservation Trust to save the rare Shrill Carder bee. The council's team at Ham Hill Country Park has started habitat management to encourage the bees to recolonise from an existing population nearby.
The work is centred around the hay meadows in the flat fields of the park, and will include leaving areas of dense tussock grass for the bees to nest and hibernate. Shrill Carder bees emerge from June to October, so the aim is to create habitat that will be a haven of late blooming wildflowers for the bees to forage from. In particular flowers from the pea, daisy, mint and broomrape plant families have been shown to be important to these bees.
Shrill Carder bee populations are threatened by loss and fragmentation of habitat and they only exist in five isolated areas of the UK, of which Somerset is one. The small number of surviving populations makes the Shrill Carder bee vulnerable to inbreeding and loss of genetic diversity, further increasing the risk of local extinctions.
The council's involvement in the work has come from a steering group which was developed within the "Back from the brink" Shrill Carder Bee Project. The partnership is made up of the Bumblebee Conservation Trust, Buglife, the Bees Wasps & Ants Recording Society, Cyfoeth Naturiol Cymru/Natural Resources Wales, the RSPB and Natural England and is endorsed by 25 other organisations, including SSDC.
SSDC countryside manager Rachael Whaites said: "It's great to be involved in a national conservation project and to play our part in helping to conserve the Shrill Carder bee. The habitat management work that the rangers will undertake at Ham Hill for the Shrill Carder bee will also benefit many other species, including other pollinating insects, small mammals, reptiles and birds."
For more about the rare Shrill Carder bee visit https://www.bumblebeeconservation.org/red-tailed-bumblebees/shrill-carder-bee/
Pictured:Diverse wildflower species in the hay meadows at Ham Hill provide important foraging habitat for pollinators: The Shrill Carder bee, Bombus sylvarum.
*********
Help to put a roof over the barn owls' heads

THE Countryside Restoration Trust, the charity which works to support and encourage wildlife-friendly, sustainable farming, is appealing for help to raise £30,000 to repair the dilapidated home of barn owls on Bere Marsh Farm near Shillingstone.
Just weeks after moving on to the farm by the river Stour, which is intended to be its showcase property, the trust has a race against time to fix the roof over the roost where the barn owls have bred and nested for decades,
The new roof is needed before winter to protect the family of barn owls from being forced out by the elements.
Elaine Spencer White, a trustee of the Countryside Restoration Trust and the Bere Marsh Farm estate manager, says it would be unthinkable for the farm to lose the barn owls: "It is essential that we rescue them from their plight. We need to do everything we can to make sure that they remain safe because they are the iconic symbols of this wildlife farm."
The owls, a key indicator species of a healthy eco-system, are regularly spotted by passing families, hikers, naturalists and cyclists and have become a much-loved feature of this beautiful stretch of countryside, close to the river Stour and Hambledon Hill with its huge neolithic earthworks.
.
The trust hopes that the popularity of the barn owls will help to quickly  raise the money to replace rotten roof timbers and re-tile the 100-year-old barn in the short period between the owls' completion of the rearing of this year's chicks and the start of a new breeding cycle with the onset of winter.
CRT fundraising manager, Hayley Neal says: "Barn owls are the pinnacle of the British countryside and the centrepiece of Bere Marsh Farm. They are beautiful birds and are a huge attraction in the area. We want to ensure that their home is safe and secure for them for many years into the future and hope that everyone will join us in raising the money to give them the new roof and security they need if they are to remain at Bere Marsh Farm."
Barns owls, one of our most beautiful birds of prey, are regularly active in daylight, particularly on long summer evenings when they need to make frequent hunting forays across farmland and meadows to feed their voracious chicks. This ensures regular sightings and their presence in a locality means habitats and food chains are robust and thriving.
Originally, barn owls nested in the roofs of old barns and hollow trees – hence their name. However, recent trends of modernising and converting barns into rural homes have severely reduced their natural habitats and now up to 85 per cent of today's birds live in specially erected nest boxes.
This makes the Bere Marsh barn owl barn even more important, says Elaine Spencer White: "Restoring and repairing their ancient barn represents everything that the CRT is about and demonstrates how we want to give wildlife a future in our farmland and countryside. We are confident that everyone who visits and walks through our wonderful farm will think the same and contribute to our emergency fund raising drive."
The repair work will take approximately two weeks to complete and has been scheduled to take place in early October once this year's chicks have left the nest and before the owls re-start their nesting and breeding cycle in early winter.
Pictured: Barn owls; Countryside Restoration Trust founder-chairman Robin Page with an owlet; farm buildings at Bere Marsh Farm by the Stour in North Dorset.
*******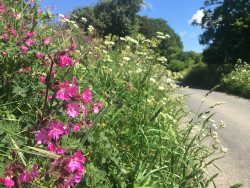 Wildlife boost during pandemic
THERE have been a number of positive features of the Covid-19 lockdown, including the health benefits of more walking, a greater awareness of the natural world, and the way wildlife has thrived.
South Somerset District Council's rangers have noticed how well wildlife has been doing. There have been reports of pheasants on Wyndham Hill and deer grazing along the River Yeo. The cygnets born at Ninesprings were a joy, sadly somewhat spoiled by the number of youngsters lost due to natural causes. The remaining cygnet, known as "the magnificent one," is watched over by its devoted parents and the public, who alert the rangers of any problems.
There are also families of moorhens and mandarin ducks who are raising their families under the watchful eye of the rangers and public and are doing really well.
Road verges are also full of colour and life, with cow parsley, buttercups, dandelions, red campion and greater stitchwort providing a source of nectar for early emerging insects. Bluebells under hedgerows recalled a time when the hedgerows trees were part of an ancient woodland, now long forgotten and turned into pasture or arable fields. These road verges may be the only connection that some people have with nature in their daily routines.
The council also reports a reduction of 40 to 60 per cent in levels of the vehicle pollutant, nitrogen dioxide, compared to the previous year's data. Air pollution is routinely monitored at 20 sites around Yeovil. Some of the larger reductions were in residential areas near the busiest roads.
The council's countryside manager, Rachael Whaites, says: "Now that we are allowed to venture further afield, we hope that this new found appreciation of wildlife will continue with people willing to travel less and respecting the natural environment. We have seen a big increase lately in visitors to our country parks and nature reserves and we welcome those who are respectful and considerate."
• The council has extended its community grants programme to support local environment projects, championing sustainability, carbon neutrality and biodiversity. The programme already provides funding for community transport, improving recreational facilities and community halls. Last year the council acknowledged the climate emergency and is committed to becoming carbon neutral by 2030.
The fund will cover up to 50 per cent of project costs. Applicants will need support from the parish council. The maximum grant is £12,500. Projects can range from small, such as a community orchard, building a bat hotel, or paying for a regular meeting space to larger schemes such as a local electric vehicle charging points, energy efficiency for your community hall, wild-flower meadow creation or even buying an acre of land.
For more information email communities@nullsouthsomerset.gov.uk.
******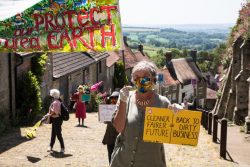 Extinction Rebellion calls for post-crisis Citizens Assembly
MEMBERS of Extinction Rebellion Shaftesbury gathered on the town's famous Gold Hill, asking for a Citizens Assembly to decide our future together during the Covid-19 recovery, which prioritises people and planet over profit. The protest was part of a nationwide XR campaign of physically distanced action.
The group says: "We are at a turning point in human history. The government is driving a return to 'normal' as quickly as possible. But 'normal' is killing us. Our government has a choice: prioritise profit OR prioritise health. Bailout destructive industries OR bailout people and the planet. Mass extinction OR mass participation. It's time to trust the people! As part of coronavirus recovery, we demand a binding Citizens Assembly on how to rebuild our economy, our democracy and our future."
Participants were encouraged to bring their own cardboard sign with a choice for our leaders, saying "Fresh, Fair Future OR Filthy Fossil Fuels", "Peace and Planet OR Pollution and Profit", "Bees OR Sleaze" etc.
Beth Lewis of Shaftesbury said: "The government is now concerned with getting us back to 'normal', and yet the coronavirus has shown us what's possible when the political will is there. Everything can change. There might not be a clear way out of either of these two huge disasters, but we know one thing for sure: We can do better. Each of us, and as a society. We can take this as an opportunity to move forward to a more positive, cleaner, greener future. Not going back to the way things were."
Richard Ecclestone, Extinction Rebellion Shaftesbury spokesperson said: "As well as exercising our bodies we also exercise our right, under the Human Rghts Act, to protest. We protest safely for the future health and safety of our planet and generations of all life. Acting on the climate and ecological emergency is essential and in this case, work we cannot do from home but can carry out safely outdoors, as per government guidance."
The group notes that Dorset Council "was able to act in a matter of days in response to a crisis threatening the health and wellbeing of our communities. Why then, with a crisis of such enormous magnitude and consequently much greater risk to people, have they done so little in relation to the Climate Emergency they declared over a year ago?"
Extinction Rebellion Shaftesbury praises  Shaftesbury Town Council for taking positive steps to progress a local cycle route, working towards making the town plastic-free, agreeing a town tree plan, and taking measures to enhance open spaces.
The protest was also intended to highlight "the lack of faith people have in the government's ability to protect people from future crises. As the government begins to ease lockdown and reopen the economy, Extinction Rebellion will stand in defiance of going back to business as usual, saying there can be no going back to the way things were."

Growing for health and sustainability
GARDENING, climate change, the environment and well-being were all on the agenda at the annual conference of the Garden Centre Association, for an event organised by new chairman Mike Burks, of the Gardens Group (with garden centres at Sherborne, Yeovil and Poundbury).
The speakers included Buddhist monk and meditation teacher, Gelong Thubten, Sir Tim Smit, co-founder of the Eden Project, and Olympic gold medallist Colonel Dame Kelly Holmes.
Stepping into his role as the head of a trade organisation that represents nearly 200 garden centres nationwide, Mike Burks worked with the board of elected directors to ensure sure that practical solutions concerning climate change, the environment and wellbeing were offered to the 300 delegates.
With creative ideas for businesses to address their carbon footprint from Trewin Restorick, founding CEO of environmental issues charity Hubub, hard-hitting facts about the trajectory of climate change from writer, broadcaster and film maker, Paul Mason, and helpful meditation techniques from Gelong Thubten, the programme was designed to inspire topical conversation and help garden centres ensure that they are tackling the issues of today.
Mike, who has spent the past three decades running the three multi award-winning garden centres in Dorset and Somerset, says: "I was keen to demonstrate the role that the industry can play in protecting wildlife and the environment, as well as bringing people together through gardening to promote better health and wellbeing.

"We are in an enviable position, in that so many trends and needs of the modern world cross our path, so we must work together to make the most of these opportunities as awareness of the plight of our planet grows and conversations about mental health continue to gain prominence."
Castle Gardens will host a talk of growing for health, on Wednesday 11th March, at 2.30pm, by nutritionist and horticulturalist Liz Hutson. Having researched the link between health and gardening for many years, Liz will suggest vital steps that can be taken at home, no matter the size of the outdoor space, not only to improve health and wellbeing for the whole family but also combat the plight of the planet.
With a look at the extensive and often unappreciated physical and mental benefits of gardening, the importance of nurturing soil and the range of nutrient-rich plants that can have a positive impact on people and wildlife, this afternoon session will offer practical solutions to gardeners of all levels of expertise, helping them to tackle the ever present issues surrounding sustainability and wellbeing.
Proceeds will go to Greenfingers, a charity which supports children who spend time in hospices.
Pictured: Mike Burks, © Garden Centre Association


*******

Low carbon development at Bristol

BRISTOL's aspirations to be the UK's greenest city received a boost recently with the city council's plans for a pioneering, carbon neutral, social housing scheme.

The 133-home Ashton Rise development by Wilmott Dixon, due to be completed in spring 2021, will have an innovative low-carbon heating system, which will help Bristol achieve its pledge to be carbon neutral by 2030.
The new homes are being built using the high efficiency Sig iHouse solution, and heated by individual Kensa ground source heat pumps connected to a shared ground loop array of boreholes. The aim is that each home will make lifetime carbon savings of 30 tonnes, compared to individual gas boilers, while also removing NOx emissions, ensuring local air quality is not affected by the choice of heating system.
The development, the first of its kind for Bristol City Council, has 40 per cent of homes for social rent, and will see the council building houses for sale on the private market for the first time.
With current plans that by 2020, the city will be building 2,000 homes (including 800 affordable) a year and the commitment to be carbon neutral by 2030, ahead of any other UK city, the city council has taken an innovative approach to reducing the carbon and air pollution from its housing programme.
Pictured: Borehole drill rig for the Kensa heat pumps at Ashton Rise; artist impression of Ashton Rise
****

Shaftesbury declares a Climate Emergency
SHAFTESBURY is raising the stakes among local towns with its support for environment and climate activism. Local people have been actively supporting the Extinction Rebellion movement and now Shaftesbury Town Council has declared a Climate Emergency and given its support to the town becoming a Plastic Free community.
A statement from the town council says: "It is widely accepted that Co2 levels are unsustainable and causing widespread damage locally and globally. The UK is estimated to generate around five million tonnes of plastic waste every year of which around 70 per cent is single use plastic. The town council recognises its own actions should minimise this impact and work with the community to create a positive change.
"Plastic Free Communities is an initiative by the charity Surfers Against Sewage to encourage local communities across the UK to reduce the prevalence of single use plastics across the country. If the town were to be awarded Plastic Free Community status, it would not only demonstrate our commitment to environmentally sound policies but would be a valuable addition to the marketing of the town as a location to visit or live in for the growing number of people who are sensitive to environmental needs."
A working group will draw up a plan for action by the end of October 2019. Cllr Alex Chase, who proposed both motions said: "This is a great start, but while any council can make statements, we now need to take action. As such we would welcome input, particularly from those with expertise in either plastic alternatives or other forms of environmentally friendly activities to help us turn these words into actions."
The Mayor of Shaftesbury, Cllr Tim Cook, who supported the moves, said: "Dorset Council declared a Climate Emergency at its first meeting in May and is now working on producing its plan. I believe our community needs make our contribution to preserve the planet for future generations."
****

Planet Shaftesbury – responding to Climate Change
MOVES to co-ordinate a Shaftesbury area challenge to the onset of climate change, which began late last year with a well attended Extinction Rebellion meeting, took a significant step forward when around 100 people attended a meeting in Shaftesbury Town Hall for a talk by Gary Mantle, chief executive of Wiltshire Wildlife Trust.
Dr Mantle touched on the impact of climate change on all forms of life, with a particular focus on south-west England.  He outlined some of the initiatives to compensate for this and to challenge its human-instigated causes.  He concluded with some of his own suggestions for actions in our locality.
He highlighted how some species (such as small egrets) will benefit from changes in local weather and thrive here. Other beneficiaries (such as the ticks whose bites cause Lyme Disease) are less welcome.
Richard Foreman, who reported from this inaugural meeting, said Dr Mantle had also established the sense of a disturbance in the web of natural interconnections. For example, the earlier spring resulting from warming causes trees to go into leaf sooner, with a negative impact on bluebells which, when in bloom, are reliant on the additional sunlight formerly available at this time of year.
"So it's not just the direct effects – the heatwaves, hurricanes and rising sea level – it's the subtle checks and balances that are going awry," says Richard.
"There was a general feeling, after the meeting, that it had been a very successful starting point. For those who have been involved in the 'green' movement for some time, there is a constant sense that the uprooting of mindsets required to bring about the real, sustained and desperately required, change in concepts such as 'the economy' has been elusive. Though global warming is now upon us and there is already too much CO2 in the atmosphere to mitigate many of its effects, it is still just possible to reverse the process.
"Planet Shaftesbury will act in alliance with towns and cities across the UK which have declared a climate emergency and are setting targets to achieve zero carbon fuel usage. There is a sense of some sort of groundswell taking place, so maybe now is the time when a breakthrough might be achieved. It is conceivably our last hope.
"While this initiative was rooted in that of the Extinction Rebellion movement (and will continue to support those who choose to be involved in non-violent direct action to change government policies), it is very much an attempt to widen awareness amongst and invite participation from those who may not be comfortable with protest and acts of civil disobedience.
"The Planet Shaftesbury group has no direct political affiliations. Its purpose is to help coordinate and to support the growing body of people in this area who recognise that climate change is now a serious and urgent crisis for humanity and who wish to do something about it. It recognises that any step to improve the situation, no matter how small or large, is a step worth taking."
A fuller summary of the talk can be found at http://thisisalfred.com/green/planet-shaftesbury-launches-climate-change-campaigns-at-packed-town-hall-meeting/).
Pictured: Cowslips in a meadow at Wiltshire Wildlife Trust's Clattinger Farm; photograph by Ryan Tabor
*******

MPs join Queen's Commonwealth Canopy
THE South West Wiltshire MP Dr Andrew Murrison is one of 508 MPs who are planting trees as part of the Queen's Commonwealth Canopy, a network of forest conservation initiatives to mark Her Majesty's lifetime of service to the Commonwealth.
Dr Murrison has planted silverbirch and rowan trees in Biss Meadows Country Park in Trowbridge. They were donated thanks to a partnership between the Woodland Trust, Sainsbury's and ITV, which in April screened a documentary, The Queen's Green Planet, which featured this ambitious legacy project which brings together her deeply held commitment to the Commonwealth and her little-known love of trees.
At the heart of the film was a conversation between the Queen and Sir David Attenborough filmed in the gardens of Buckingham Palace last summer.  In a rare opportunity to see the Queen talking informally to Sir David, the conversation ranged from climate change, to conkers and of course trees, and was watched by 6.4 million viewers, making it ITV's most watched factual programme of the year.
In support of the programme the Woodland Trust provided 50,000 trees for ITV viewers, and via the Rt Hon Frank Field MP, who conceived the QCC initiative, also offered a special commemorative pack to every MP in the UK.
Woodland Trust Chief Executive Beccy Speight says: "We all need trees. They are a cornerstone of our landscape and countryside, forming an essential and cherished part of our cultural identity. They are crucial in improving soil health and water quality, reducing carbon, trapping pollutants, slowing the flow of flood water, sheltering livestock, providing a home for wildlife or a space for us to breathe."
Sainsbury's chief executive Mike Coupe said the company, the Woodland Trust's largest corporate partner, was committed to raising awareness of the importance of the UK's woods and trees, and contributing to their conservation: "I was lucky enough to grow up surrounded by woods, so trees have a particular resonance with me. Sainsbury's recently planted its three millionth tree with the Trust, and the thought of being able to get so many more in the ground as part of the Queen's Commonwealth Canopy with the support of so many MPs is an exciting prospect."
The Woodland Trust is the largest woodland conservation charity in the UK. Established in 1972, it has more than 1,000 sites in its care covering more than 22,400 hectares, and has more than 500,000 supporters. The Trust has three key aims: to protect ancient woodland which is rare, unique and irreplaceable, to restore damaged ancient woodland, bringing precious pieces of our natural history back to life, and to plant native trees and woods with the aim of creating resilient landscapes for people and wildlife.
The Queen's Commonwealth Canopy (QCC) is a network of forest conservation projects which unites the Commonwealth nations to save one of the world's most important natural habitats. Established in the name of the Queen as head of the Commonwealth, the project is committed to raising awareness of the value of established indigenous forests, and saving them for future generations, as well as planting new forest.
***
Bristol first with non-toxic textile
THE Bristol-based natural dye studio, Botanical Inks, is launching the Bristol Cloth – a textile which will be the first locally-sourced and regenerative material produced in the UK.
A crowd funder raised more than £7000 in its first week, and dyeing is due to start on 20th November, with weaving beginning in January 2019.
The wool is sourced from Fernhill, an eco-farm a few miles outside Bristol. They mimic natural grazing patterns to ensure that nutrients go back into the soil and give the plants and soil time to regrow and regenerate. This captures the carbon from the air and locks it back into the soil.
Botanical Inks will dye the wool using non- toxic organic plant dyes. The dyed material will then pass to Bristol Weaving Mill, the first weaving mill in the city for 100 years, where the cloth will be woven using a renovated 1985 Dornier loom.
Babs Behan, founder of the Bristol Cloth said, "Not only is it great to be producing the first Bristol Cloth from holistically farmed wool and organic plant dyes, but also that we are doing so in an area of Bristol which has a rich textile heritage."
Both Botanical Inks and the Bristol Weaving Mill are based in the Barton Hill area where The Great Western Cotton Factory was established in 1838. Designed by Isambard Kingdom Brunel, the factory employed 1000 people, many of them women, by the turn of the century.
Unlike the textiles produced in Barton Hill during the Victorian period, the Bristol Cloth will be made without any harmful chemicals and is therefore safe to go back into the ground at the end of its life cycle.
Babs says: "What's missing from the fashion industry is a locally-sourced and manufactured cloth, which isn't having a huge negative impact on the planet. We're trying to give designers something to work with that is not only helping to maintain Britain's artisanal heritage, but is also regenerating our land and natural resources."
For more information about crowdfunding the Bristol Cloth, visit www.crowdfunder.co.uk/bristol-cloth-1
Pictured: Juliet Bailey operating the industrial Dornier loom.
***
Grants to reduce carbon footprint and fossil fuel use
SOUTH Somerset Community Energy Society (SSCES) is making grants to communities in the district who are working to reduce their carbon footprint and their use of fossil fuels to apply for a grant.
The grants are provided by Bath and West Community Energy (BWCE) and its local groups (including SSCES), to support efforts to prevent and reverse climate change. Funded by surplus profits from BWCE's 5MW solar farm near Crewkerne, the grants allow t groups to invest in local projects and benefit small communities.
Applicants have been asked to remember that efforts to reduce carbon footprints go beyond energy, to sourcing local produce, transport and waste reduction.
The maximum grant is £5,000. All applicant groups must be a community, self-help or volunteer group, community enterprise or charity. The closing date for applications is 12th November. For more information visit www.bwce.coop
***
Frome artist designs award-winning reusable coffee cups
FROME-based designer Donna Sarah has designed the plastic free and  reusable Huskup coffee cups which have just won an environmental award, the Product trophy in the eighth annual PEA (People Environment Achievement.) sustainability awards.
The Huskup is crafted from the rice husk (hence the name) and is a smart response to the increasing demand for plastic-free, take-it-with-you coffee cups, rather than the single use cups in most take-away coffee shops.
Donna's first design for Huskup was Thumbs Up, which caught the mood of the moment and set the tone for a range of patterns inspired by nature now available from Huskup. Representing features of the natural world – coastline, woodlands,  mountains – each design leaves space for the natural material of the rice husk to show through. The designs, named Pebbles, Sticks and Triangles, take a simple, geometric approach, appealing to an eco-audience wanting a unique reusable product.
Huskup founder Richard Milton says: "To create a truly green product, all the pieces of the eco-jigsaw have to fit together, so choosing to work with local designers who share our environmental principles was a no-brainer. With more design collaborations on the way, we plan to keep Huskup a desirable product that makes it easy and appealing to tackle disposable culture."
Donna Sarah says: "I was very impressed by the way that Huskup uses a by-product to resolve a pressing modern-day problem and it has been a great opportunity to be one of the first designers to work with the rice husk material. The thumbs up design is a little message to represent the good that the cup is doing for the earth, while with the other designs I took the planet itself as my starting point. Each one is based on an element of nature, the ground beneath us, the water and the trees, all things we must look to protect from now on."
For more information visit www.huskup.com


***
Renewable energy boost in South Somerset
SOUTH Somerset District Council has taken the first step into ownership of renewable energy with investment into one of the UK's most advanced battery energy storage facilities.
The council, in partnership with Somerset-based Opium Power Limited, is to build a new 25MW Battery Storage facility that will provide essential power management assistance to the National Grid. It will be one of the largest and most-advanced in the UK.
The idea is simple – batteries store excess energy production at low usage periods, that would otherwise be wasted, and resupply it to the grid when needed at peak times.
The project is part of the council's vision of creating more income generation opportunities, using resources to make investments which provide a better return so that more money can be put into the services the council provides.
By investing in battery energy storage, the council is taking its first step into ownership and development of renewable energy which will provide essential support to the National Grid for balancing power demand and storing renewable energy that would otherwise be wasted.
The new facility will provide 25MW of instantly available electrical power on demand to the National Grid.  This will be used to balance out fluctuating demands on the local Somerset power grid.  Peaks and troughs in demand cause under and over supply if not correctly managed – this can result in power spikes or blackouts. The aim is for it to be rolled out and operational by the end of 2018.
South Somerset District Council leader Ric Pallister said: "Our team has worked incredibly hard to secure an exciting investment which will not only help the environment, but also provide invaluable revenue to help protect and strengthen vital services for our communities."
Pictured: Electricity pylons and a typical battery storage set-up (inset).
****
Eco award for Salisbury Cathedral
SALISBURY Cathedral has received a Silver Eco Church Award, recognised its improvements in terms of recycling, lighting and other policies to benefit the environment and  local community.
The award was presented to Canon Treasurer Dr. Robert Titley during a Choral Eucharist at which the Bishop, the Right Rev Nicholas Holtam, the Church of England's lead bishop for the Environment, presided.
The Silver award is part of the Eco Church scheme created by A Rocha UK. This online survey allows churches to gauge their contribution to the environment and society, grading their responses accordingly. Last year the Cathedral was awarded Bronze but subsequent improvements, including switching to LED lighting wherever possible, recycling and generally smartening up the Cathedral's eco-policies, have meant an upgrade this year.
The subject covers topics as diverse as Worship and Teaching, Management of Church Buildings and Land, Community and Global Engagement and Lifestyle – in other words, everything from how the Cathedral worships and what food it serves to the energy it uses, the wildlife that lives in and around the Close and even the water that flushes from the loos.
Richard Bee, director of engagement for A Rocha UK, who presented the award said: "We are delighted that Salisbury has embraced our scheme and achieved the first Silver Award to be issued in 2018. The fact that they have bettered last year's Bronze award demonstrates that they have risen to the challenge of marrying an ancient building, with its history and legacy, to the modern responsibilities faced by Christians today particularly towards their community and the environment."
The Canon Treasurer said: "The Cathedral is a work-in-progress as far as the Eco Church survey is concerned and we are keen not just to maintain current standards but to continually improve."
Bishop Nicholas said: "The balance of nature is a delicate one and it is our job as human beings to seek to do all we can to maintain that balance. Schemes like the Eco Church Awards are part of a much bigger, positive story that includes initiatives like Earth Hour 2018, which the Cathedral will be also be taking part in. Our earth is fragile and we must work to protect it."
A Rocha UK is a Christian charity working for the protection and restoration of the natural world.
Pictured, from left: Susan Branch (Cathedral flowers administrator), Richard Bee of A Rocha UK), caretaker Steve Marshall, Bishop Nicholas, Canon Titley and Clerk of the Works Gary Price.
****
Tanya puts her stamp on wildlife
AWARD-WINNING Wiltshire wildlife artist Tanya Achilleos Lock has produced a new set of stamps for Royal Mail to celebrate the work of scientists and conservationists.
Tanya, from Trowbridge, who was BBC Wildlife Artist of the Year 2012 and 2013, has produced six stamps for the new collection, available from this month (April).
The images celebrate the work of scientists and conservationists who have reintroduced species that were once extinct.
Tanya won the Frozen Planet, World Birds section and Animals in their Environment section of the BBC Wildlife Artist of the Year 2012 and 2013.
****
Bloomin' marvellous at Poundbury
A NEW soil enricher, a by-product of a renewable and sustainable energy product at the Duchy of Cornwall's Poundbury development is now available to buy at all three of the Gardens Group's centres, Castle Gardens at Sherborne, Brimsmore at Yeovil and Poundbury Gardens.
Bloomin' Amazing, a pet and animal-friendly, 100% peat-free and plant-based product, was launched with help from the Gardens Group managing director, Mike Burks.
The new soil conditioner is a byproduct of the pioneering Anaerobic Digester at Rainbarrow Farm. In the winter, it produces enough gas for the whole of Poundbury and part of west Dorchester (4,500 homes). In the summer, when demand decreases, it powers more than 60,000 homes from Lyme Regis to Bovington.
Mike Burks says: "Not only are the Duchy of Cornwall and local farmers managing to supply homes in Poundbury and the surrounding area with gas using locally sourced materials, they have also created a fantastic gardening product which conditions the soil and suppresses weeds. Bloomin' Amazing will be a very welcome addition to the shelves at Brimsmore, Castle and Poundbury Gardens, as we continue to inspire gardeners to use wildlife and environmentally friendly gardening practices to manage their outdoor spaces."
Rainbarrow Farm, just south west of Poundbury, was the UK's first commercial biogas-to-grid plant, turning tonnes of food waste and maize from surrounding farms into renewable energy, more than meeting the 20 per cent target of the original Poundbury planning permission. In 2013 the project was a winner in the British Renewable Energy Leadership Awards.
"We wanted to do something that benefitted the wider community," says Poundbury project manager Peter James. The AD plant is a joint venture between the Duchy and tenant farmer Nick Finding of JV Energen. The biogas goes straight into the national grid, while the digestate is sold locally to organic farmers and now through the Gardens Group.
"Dorset people like things that are local," says Peter. "It's a virtuous circle – using local waste and maize to generate gas, and the byproduct, the digestate, is an organic soil improver."
**
Council pledges to cut single use plastics
SOUTH Somerset District Council has made a commitment to reduce the council's use of single use plastics by April this year, and to maximise recyclate across the council's properties and services.
The council will be undertaking an audit, within existing resources, of SUPs used by the authority and seeking to replace these with sustainable or reusable alternatives where practicable.
Councillor Jo Roundell Greene, the portfolio holder for economic development, environment and transformation, says:  "We are absolutely committed to reducing single use plastics, as far as is practically possible across all of our operations.
"We are currently carrying out assessments of the key materials used in the organisation – including plastic bottles, cups, bags and other food associated packaging – and will focus on minimising the use of these and maximising recycling potential.
"Each year 300 million tons of new plastic is made, half of which is for single use plastic such as packaging and convenience foods. In many cases, such as plastic straws, takeaway food containers and coffee cups, there are practical alternatives available that are either reusable or sustainable."
SSDC will also use the links it has with businesses in South Somerset to encourage them to reduce the amount of plastic waste produced, specifically by writing to each of the major supermarkets asking them to consider introducing a 'plastic-free aisle' in their store on a trial basis.
*****

More concerns over A303 Stonehenge tunnel
CONTROVERSY over the planned Stonehenge tunnel on the A303 continues to make headlines, most recently in the Telegraph, which reported the concerns of archaeologist Professor David Jacques about the impact of the construction on the important Blick Mead neolithic site at Amesbury.
Meanwhile the three heritage bodies involved in aspects of Stonehenge and the surrounding ritual landscape have generally welcomed the work done by Highways England on the design of the proposed A303 road under and around Stonehenge.
They say that the options put forward by Highways England go a long way towards protecting and enhancing the World Heritage Site, according to the three agencies responsible for its care and protection.
However they have voiced concerns about a proposal to link two byways, introducing a new route for vehicles close to Stonehenge after the tunnel is built.
In a joint statement the three organisations say: "We welcome the improvements made to the scheme and, with further work, believe it has the potential to protect and enhance the World Heritage Site if the design includes a 3.2km (2 mile) tunnel incorporating a 200m grass-covered canopy at the western end, steep sided cuttings and a sensitively-located green bridge to hide the traffic and the road to the west. This will reunite a landscape that has been severed by the A303 for generations.
"It is essential that the final design is right in all these areas to protect the unique landscape of the World Heritage Site. We particularly want the proposed green bridge near the current Longbarrow Roundabout to be wide enough to form an effective physical and visual link between important monuments in the landscape.
"However, we are very concerned about the detrimental impact of traffic on the byways on the World Heritage Site and believe this will be made worse by the proposal to link existing byways after the surface A303 is removed.
"The World Heritage Site is internationally-important, not just for Stonehenge itself but for the unique and rich concentrations of burial mounds and monuments in the landscape. This is a once-in-a generation opportunity to reunite this ancient landscape, giving people the opportunity to tread pathways used by our ancestors who built the monuments, to visit and appreciate the monuments and see and hear wildlife without the intrusion of the traffic and noise from the road.
"We will closely examine the details published today and will submit our full and detailed responses to the consultation in due course. We will continue to engage with international heritage advisors and others to help to ensure Highways England fully assesses the heritage impact and comes up with the right solution for the World Heritage Site."
Prof Jacques, of Buckingham University, says the site of Blick Mead, one of the oldest occupied sites in Britain, is wrongly marked on a Highways England map. Archaeologists have traced a human presence at Blick Mead back to the last Ice Age – around 10,000 years ago.
Prof Jacques says the government's £1.6 billion scheme threatens this very important location. He warns that the tunnel could permanently damage the site, which provides insights for archaeologists into the lives of these early inhabitants, and the transition from hunter-gatherers to farmers.
****
Green infrastructure must be properly funded
FOUR West Country environment and conservation charities have got together to make a combined call for proper funding and better protection and enhancement of the natural environment as part of the new regional strategy.
Avon Wildlife Trust, the National Trust, the RSPB and the Woodland Trust want better protection for nature and wildlife in the proposed West of England Joint Spatial Plan (JSP) which will help the region meet its housing and transport needs for the next 20 years, to 2036.
Spokesman Ian Barrett of Avon Wildlife Trust says: "We welcome the strong recognition in the plan of the value of our natural environment, including the commitments to maintain and enhance the network of green spaces which we know will deliver multiple benefits for people, places and nature.
"But we want to see the plan go further and ensure that protecting nature and these spaces is fully integrated into the plan and has sufficient funding. We know there is a commitment and that the political will exists to deliver a gain for nature and biodiversity while planning for housing growth and transport."
The group wants environmental protection and provision for green infrastructure – the network of green spaces which support nature and benefit people – to be fully integrated into the strategy.
They say the Green Infrastructure Plan must be fully funded to ensure that it has parity with other planning and is ambitious and able to deliver.
A comprehensive and robust Habitat Regulations Assessment is needed to ensure protection of the West of England's precious natural environment and the rare species it supports. This is seen as vital given their proximity to sensitive ecologically designated sites, such as the North Somerset and Mendip Bat Special Area of Conservation and Severn Estuary Special Protection Area.
Pictured: One of the region's most extraordinary geographical phenomena, the Severn Bore.
*******
Sally Pinhey links botany and ecology
DORSET artist Sally Pinhey, who is well known around the region for her meticulously accurate botanical paintings, has graduated from Bournemouth University with a Masters of Science in Green Economy.
Sally, who is 72 and lives at Upwey near Weymouth,  was able to study at home, part-time, over a two-year period to gain her new qualification. She has already it to good use by establishing the Botanical Illustration Ecology Group (BIEG).
She says: "This new group should raise the profile of botanical illustration as a useful ecological tool, and provide more work for botanical illustrators."
She chose carbon emissions from churches for her dissertation subject: "On the principle of doing two things at once whenever possible, it crossed over with my church warden duties at the time. Since then also my botanical illustration students, wishing to continue their studies after their certificate year, fell in with a plan to research soil conditioning plants."
From 5th December to the end of January 2018, Sally is exhibiting her work in the Creative Coverage Christmas and New Year Exhibition at Bridport Arts Centre Cafe and Foyer alongside Terry Whitworth, Dick Hewitson, Lin Williams, Joanna Commings and Roger St. Barbe.
From 7th January to 3rd June,  from 10am to 4pm, Sally and Margaret Tebbs are running The Secret Life of Plants, Botany for Artists and Gardeners at Sir Harold Hillier Gardens Romsey, Hampshire.
"This workshop will allow students to improve their botanical illustration and gardening knowledge," says Sally.
On 5th February, 5th March, 7th May, 4th June and 9th July 9, she will be running whole day botanical illustration workshops at Kingston Maurward College near Dorchester.
****
918 Coffee Co goes global
AN environmentally aware Gillingham business, 918 Coffee Co, has won a major international award in the Green World campaign to find the greenest companies, councils and communities.
The Green World Awards represent the pinnacle of green achievement for companies, governments and organsations around the globe. Justin and Chanel Cornelius competed against more than 500 other nominations for the Environmental Best Practice award.
The award will be presented in the RTA Auditorium in Dubai on 11th December.
The world consumes approx 2.25 billion cups of coffee everyday, from which approximately 500,000 tonnes of coffee grounds waste are sent to landfill each year in the UK alone.
Justin Cornelius, co-founder and chief executive of 918 Coffee, invented, designed and built the world's first coffee eco-roaster. This pioneering technology reduces greenhouse gas emissions and creates zero waste, through a carbon reducing roasting process. To keep the carbon impact neutral, collection of the used coffee, cups and empty bags is made at the point of delivery, therefore enabling 918 Coffee to never have an empty vehicle on the road.
The Green Apple Awards began in 1994 and have become established as the country's major recognition for environmental endeavour among companies, councils, communities, governments and countries. The awards are supported by the Environment Agency, the Chartered Institute of Environmental Health, the Chartered Institution for Wastes Management and other independent bodies.
****
Swift sculpture to celebrate Princesshay birthday
ENVIRONMENTAL artist Naomi Hart has been commissioned to create a flock of swifts to fly over Bedford Square, Exeter, for eight weeks from the beginning of September, to mark the tenth birthday of the Princesshay development.
The thousands of swooping swifts have been created by Naomi from recycled plastic bottles collected from Princesshay stores and restaurants. The swifts will be joined together by copper wire, recycled from old Princesshay electrical cables, giving the illusion of the birds in flight.
The piece will demonstrate how a built environment can help nature to thrive as well as coexist. Swifts, who spend nearly their whole lives flying and even sleep in the air, use buildings to nest in, so everyone can help make space for them and give them a home.
The long distance migrants have shared our buildings for over 2,000 years but are now in trouble. The UK lost 39 % of its swifts between 1995 and 2011.
Naomi Hart said; "I am really excited to be working on this project with Princesshay. My work currently focuses on environmental issues as well as a broad theme of 'migration' and I feel that this new sculpture will help to capture the aerial display of swifts.
"It's great to see that Exeter has already started to help maintain their habitat via the Swift Tower [a 26 foot high tower on the Paris Street roundabout] and I hope that this sculpture will create further awareness of these amazing birds."
Princesshay is working in partnership with the RSPB and hopes that the art will have a strong educational message.
Tony Whitehead, RSPB South West communications Manager said: "The RSPB is really looking forward to this project, both seeing the realisation of the sculpture and supporting Princesshay to become swift friendly by encouraging the birds to nest on their property. City centre developments can all do their bit to help reverse the historical declines of this much-loved bird."
Princesshay's centre director, Wayne Pearce says: "We hope that the sculpture will encourage shoppers to reflect on the importance of nature and our environment. This feels like a natural extension of the work we are continuing to do in supporting our urban bee population."
The City Bee Project began in 2012. Now home to over 100,000 bees, Princesshay's rooftop garden, created for honey bees high above the shopping centre, forms part of the company's wider biodiversity strategy.

*****
Community energy – power to the people

THOUSANDS of community energy projects have been started in the UK since 2008, many of them in the West Country – and they are not just a  response to environmental concerns and a desire to save money.
Gordon Cowtan's new book* explores the concept and the reality of community energy, how it works in different parts of the country, how to get a project going in your area and the broad benefits which come to participants and the community.
"Communities can cut both their costs and their carbon emissions by starting their own energy projects," says Gordon Cowtan, a co-founder of the Fintry Development Trust, based just north of Glasgow, which negotiated a ground-breaking agreement with a local wind farm to include a turbine for the village in its plans.
"Community energy is often seen as simply communities putting up wind turbines or building hydroelectric schemes," he says, "but there is a lot more going on in the range of activities that community energy groups are involved with and the effect and importance these activities can have."
He begins with brief profiles of some well-established projects, including one on the Hebridean isle of Gigha, where three secondhand Vestas V27 wind turbines were put up in 2003 and are now bringing £100,000 per year to the small but growing community.
At the other end of the scale, Repowering London has undertaken a number of projects, including working with local authorities and community groups to reduce CO2 emissions, tackle fuel poverty and educate residents about fuel efficiency. It has also helped to form three solar co-operatives in the Brixton area.
The benefits of community energy schemes are demonstrated with Gigha and Fintry using income generated from their wind turbines to support other activities in their communities. Other projects have helped to reduce the amount local people have to spend on fuel bills. "One of the great things about community energy is that it can be the gift that keeps giving," says the author.
Community energy matters, he says, "because it has the capacity to help address a number of the biggest issues we face as a society – issues like energy use, fuel poverty, sustainability and climate change."
With sections that look at the history of community energy, government policy, the various types of renewable energy schemes (biomass, wind turbines, solar, etc), case studies and financial models, this is an indispensable guide for anyone interested in starting a community energy project in their own area.
The book is inspirational, but it is also realistic. "The hard truth is that most community energy projects still fail," says Cowtan who looks at the reasons for failure, the practical problems, having the right location, local politics, and the unpredictability of government policy.
But from where we are now, with climate change an ever more pressing problem – and the deplorable actions of the clown in the White House – it is desperately important that we all do what we can, and if you can get a committed group together, have the right location, can put the finance together and can gather support from your wider community, you can make it happen, and bring multiple benefits to your town or village – and to our beautiful fragile planet.
Community Energy: A Guide to Community-Based Renewable Energy Projects by Gordon Cowtan, is published by Green Books.
***
First electric vehicle charge point for Dorchester
THE first electric charging point in Dorchester has been installed at Poundbury Gardens. Electric and hybrid vehicles can now be recharged outside the Engine Room cafe at the garden centre.
The Rolec Securicharge charge point has been fitted by Futurum Renewable Energy Systems Ltd, a government approved installer of domestic and commercial charge points.
Mike Burks, managing director of The Gardens Group, says:"We are continually looking at initiatives to make what we do a little greener, as we believe that these measures can have a huge impact on our local community and the wider landscape, so we are thrilled to have the electric vehicle charger point installed here at Poundbury Gardens.
"We have a lot of environmentally conscious customers, who will be delighted with the new installation and we also hope that it inspires others to think about their own impact on the environment and consider the small changes that they could make."
Tokens for a one-hour charge can be bought at Poundbury Gardens, just off Queen Mother Square in Poundbury.
Pictured are, from left, Jon Nash, assistant manager at Poundbury Gardens, Mike Burks and Poundbury Gardens manager Lucy Simpson, with the new charge point
*****
Renewable energy campaigner Keith Wheaton-Green returns to FTR's Eco-soundings with a new occasional series.
Can you see the stars?
A RECURRING theme in the neighbourhood plan consultation of parishioners in my village in Dorset is a view of the night sky.
When asked what they liked about the village, there were more comments about the lack of light pollution than on any other topic. It seems we rural folk really appreciate the lack of street lights and other lighting so that we can look up on a clear night and see the Milky Way, the occasional satellite passing over – and if we are really lucky – a shooting star.
When I look up from my garden, I can see the constellations clearly and – with a bit of focus – the Milky Way. Looking south from my back garden across open countryside I can see a vague orange glow peeping over the hill to the south east from Blandford 12 miles away and to the south west from Dorchester 20 miles away. Street lighting is so pervasive and light travels well.
There is very little habitation between us and the hill but unfortunately I do not look into a sea of blackness. There are farms and a school. Every one of them seems to have a bright orange sodium lamp. There may be less than 20 in view but the impact is to dim the night sky. I would certainly prefer not to see this light pollution, especially as I don't understand the purpose of this "always on" lighting. Yes, driving past them, you see that many of them are not even switched off during the day. Do cows, chickens and pigs really need outdoor lighting?
I believe many people mistakenly believe that well-lit spaces are more secure from burglars and vandalism. But actually, having a premises lit up like a Christmas tree is of great assistance to a potential miscreant. They can see exactly where they need to go and how they should proceed to keep out of sight.
If it was completely dark, they would either need a torch or they would be bumping into things. Either way, they would identify their position to anyone nearby. I have been told by the police that there is no correlation between lighting and crime. Outdoor lighting does not prevent crime!
Infra-red sensors provide much better security and can be purchased for about the same as a new outdoor light. They work on the heat given out by a potential trouble maker and can be directed at the likely entry point just as a light would be.
There is an attitude of live and let live in rural areas and it would be wrong to demonise owners of property for their lighting habits. However, I hope that through articles like this, people can be made more aware of the impact of even a solitary outdoor light in countryside.
People are irritated when they see litter on the roadside at the base of our hedgerows; the result of a "couldn't care less" attitude from a passing driver. I gather from my fellow parishioners that similar irritation is caused by light pollution. Do you have an outdoor light you could switch off?
Keith Wheaton-Green


Batteries with everything
AN argument regularly trotted out by the anti-wind turbine lobby has been that the intermittency of renewables rendered them virtually useless; (they conveniently forgot that generation intermittency is dwarfed by consumption intermittency). Well, that argument is being blown out of the water by the deployment of huge battery banks to soak up some of the peak midday electricity generation and sell it from the battery for a high price during periods of peak demand.
With the end of subsidies for solar power, it is surprising how quickly solar farm developers have found a viable business model to allow the continued installation of new solar farms. Adding battery storage to a solar farm to access additional, lucrative income streams means a project can be profitable without subsidy.
I discovered the importance of this emerging technology at a photovoltaics and energy storage exhibition and seminar at the NEC near Birmingham last October. All the major players were there – battery providers, solar farm developers and electricity generation aggregators. I learnt that lithium ion battery technology is now at the point where MWh scale battery banks inside person height cabinets are available "off the self." They can respond to grid imbalances in milliseconds and can replace dirty diesel and gas generators. These are the expensive "spinning reserve" so loved by the anti-wind lobby that currently do the "heavy lifting" when millions of households boil a kettle during the X Factor commercial break.
During 2016 numerous MW scale battery storage installations were planned, across the UK, some co-located with PV farms but many standing alone. Large commercial and public sector consumers with space for a container-sized battery bank are planning to invest so they can buy electricity when it's cheap and sell or use it when it's expensive.
Grid balancing to meet fluctuating demand has been a large part of our electricity bills because it has been particularly difficult using large centralised nuclear and coal fired generators. Three huge pumped storage hydro-electric generators buried within mountains in Wales and Scotland help, but our increasingly distributed generation from wind, tide and solar needs distributed fast response grid balancing.
Batteries of all sizes will provide this, from domestic Tesla Powerwalls and commercial scale batteries behind the meter to reduce import from the grid, to strategically placed multi megawatt battery banks to smooth grid voltages and reduce demand from large centralised generating stations. Even electric cars are seen by our district network operators as electricity assets because their batteries could be used for brief but strategically important periods of grid balancing while they are plugged in and charging.
This is going to fundamentally alter the way the grid works. John Pettigrew, chief executive at National Grid, said recently: "Our engineers say that 2015 was the last year we operated the system in the way it has operated for the past 50," he says. "The way we are operating now is fundamentally different." Control of flows through the grid is becoming as important as actual generation. Western Power Distribution have said that they will not invest in grid reinforcement – they predict lower volumes of electricity sloshing around the grid because so much of it will be generated much closer to the consumer (much of it generated by the consumer!)
So precisely when wind turbines and solar farms generate their electricity now becomes irrelevant and we can look forward to a smart grid, efficiently fine-tuned and lower national grid charges. I wonder when the anti-wind brigade will finally shut up for fear of sounding obviously stupid.


Bridport goes green for spring
BRIDPORT will be going green for two weeks from Friday 24th March to Saturday 8th April with the town's first Green Fortnight, organised by Transition Town Bridport.
The aim is to celebrate Bridport's local shops and products and to inspire local people towards a more sustainable lifestyle and to reduce their carbon footprint.
Transition Town Bridport will be working with other groups, businesses and individuals in the town to promote a greener and more sustainable local economy. Bridport Town Council is supporting the Green Fortnight and will turn the town clock face green for the duration of the event.
One of Green Fortnight's organisers Sarah West says: "Bridport is lucky to have a high street full of greengrocers, butchers, bakers and local businesses.  One of our key messages will be that we want people to 'Buy Local'. This helps keep money and jobs in the local area and reduces the mileage that goods have to travel from production to shoppers, which in turn reduces the carbon impact.
As well as the campaign to promote local shops and products there will be events including a talk by Green MEP Molly Scott-Cato (pictured), who is also a director of Transition Towns Stroud, a screening of the film Before the Flood, starring Leonardo DiCaprio, and a Green Quiz.
Some local schools will also be participating in the fortnight through projects related to the re-use and recycling of everyday items including clothing.
Sarah West says: "The era of cheap energy, abundant oil and mineral resources is over and the impact of climate change is already being felt around the world. Here in Bridport we can show others how a more sustainable of way life can be good for the local economy, make us more resilient and help lessen the effects of climate change".
If any local community groups would like to hold an event that would be relevant to the Green Fortnight please get in touch. Transition Town Bridport will also welcome enquiries from any businesses who would be interested in sponsorship..
Bridport has been a Transition Town since 2009. Transition Towns are a non- political organisation that was originally set up in Totnes and has now spread to 50 countries worldwide. The aim is to devise ways of  meeting environmental challenges by involving the whole community in taking more responsibility for our own future and having a more fulfilling life while achieving this.
For more information visit www.transitiontownbridport.co.uk and to contact Sarah West, email admin@transitiontownbridport
***
Surveying Dorset's wild plants
DORSET people interested in wild plants and flowers are invited to take part in the National Plant Monitoring Scheme, which is helping scientists to understand what is happening to different habitats across the UK.
The scheme has been running for two survey seasons and more than  900 volunteers have signed up to9 take part in the surveys. Volunteers are supported by materials which are sent to them, online resources and free training courses.
This scheme is a partnership between Botanical Society of Britain and Ireland, the Joint Nature Conservation Committee, Centre for Ecology and Hydrology and Plantlife and is backed by the government.
Volunteers are recruited and supported to survey five plots in a kilometre square close to where they live. The plots will be surveyed twice a year. The kilometre squares to monitor have been identified by stratified random sampling. The plants have been chosen as indicators of the health of individual habitats.
Across Dorset there are still 16 squares available to survey. For more information visit www.npms.org.uk
***
Park and ride would "scar the landscape"
A PROPOSED park and ride scheme on water meadows to the east of Bath would "scar the landscape … and mar the wonderful views experienced from Solsbury Hill," a National Trust spokesman told Bath councillors.
Tom Boden, Bath generall manager for the National Trust, told the Bath and North East Somerset (BANES) council cabinet that the Trust could not support plans for park and ride for 800 to 1,200 cars.
He said:" We are aware of the impact of traffic and pollution within the city itself. However, we are also concerned that a large scale park and ride development on Bathampton Meadows would cause significant harm.
'Whether for 800 or 1200 cars, it is clear that this scale of development would scar the landscape for many years into the future, and would mar the wonderful views experienced from Solsbury Hill, which is part of the Cotswolds Area of Outstanding Natural Beauty."
Solsbury Hill, which inspired musician Peter Gabriel to compose a piece called Solsbury Hill in 1980 and A Quiet Moment on his 2011 album New Blood, is cared for by the Trust.
Tom Boden said: "Any solutions to the city's traffic and environment problems should recognise the sensitive environment at the edge of the city and its limited capacity to accommodate large scale development."
Pictured: The view across the Bathampton meadows and valley from Solsbury Hill.
***
Minister announces Stonehenge tunnel
TRANSPORT Secretary Chris Grayling has announced that a tunnel is to be built to take the A303 past Stonehenge, to help to reduce the notorious traffic bottleneck on one of the major routes to the West Country.
The tunnel would be 1.8 miles long, and would form part of a £2 billion programme for road improvements to the region, including dualling the congested single carriageway between Ilchester and Sparkford and the road from the A303 to Taunton to link to the motorway system.
A statement from the National Trust, which with English Heritages manages the World Heritage site, says: "We are looking at the detail of the consultation document and potential tunnel scheme, and will be providing our responses in due course. We encourage others to take part in the public consultation and have their say.
"If it is designed well, Historic England, the National Trust and English Heritage all firmly believe that a tunnel of the right length and location will deliver a scheme worthy of this world-famous place. The current A303 with its busy traffic ruins the setting of many prehistoric monuments and stops people from exploring a large part of the World Heritage Site. A tunnel would reunite the Stonehenge landscape and bring huge benefits, improving our understanding and enjoyment of the Stonehenge monument and the surrounding countryside."
But the Stonehenge proposal is controversial. English Heritage and the National Trust, which are custodians of the World Heritage site, have backed the idea of the tunnel, but historians Dan Snow and Tom Holland are among those who are fiercely opposed to the scheme.
Snow, the president of the Council for British Archaeology, compared the proposals to vandals destroying ancient artefacts. He said:"We have recently started to realise that the standing stones are just a beginning. They sit at the heart of the world's most significant and best-preserved stone-age landscape. The government's plans endanger this unique site."
The Stonehenge proposals also include a bypass for the Winterbourne Stoke and improvements to existing junctions between the A303 and the intersecting A345 and A360 north-south roads.
Consultation on the plans runs to 5th March and the preferred route will be announced later this year.
There will be a series of public exhibitions:
The Manor Barn, Manor House, Winterbourne Stoke, Saturday, 14th January (11am–5pm);
Antrobus House, Amesbury, Wednesday, 18th January (2–8pm);
Shrewton village hall, Friday, 20th January (5–9pm);
Avon Valley College, Durrington, Saturday 21st January (11am–5pm);
Larkhill Primary School, Tuesday, 24th January (5–9pm);
The Manor Barn, Winterbourne Stoke, Friday, 27th January (2–8pm);
Salisbury Guildhall, Saturday 28th January (11am–5pm);
Grove Building, Mere, Saturday 4th February (11am–5pm);
Society of Antiquaries, Burlington House, Piccadilly, London, Monday 6th February (2–8pm);
Antrobus House, Amesbury, Wednesday, 8th February (2–-8pm)
****
Greener heating at Stourhead House
THE National Trust's Stourhead House has a new greener heating system. It previously took 33,000 litres of oil to heat the Palladian house each year. Now the energy needs are provided by two woodchip boilers, saving thousands of pounds a year on heating bills and 90 tonnes of C02 emissions.
The new biomass system will be fuelled by locally sourced, sustainably grown wood supplied and chipped ready for use by local suppliers.
Tamsin Holmes, environmental practices coordinator, said "The switch to biomass for Stourhead House is a major part of our whole property ambition to stop using oil as an energy source.
"Nationally, the Trust has a target to generate 50 per cent of its in-hand energy needs from renewable sources by 2020.  The switch to woodchip in Stourhead House will contribute 1 per cent towards the national target."
The biomass boilers  have been installed in the renovated Pumphouse behind Stourhead House. A new woodchip store has been built behind the Pumphouse, designed to be sympathetic to the original building, and to blend in with its surroundings.
Emily Blanshard, house and collections manager said: "Being able to heat the house and preserve the collection using a renewable local source is a fantastic step towards a sustainable future for Stourhead and the removal of the old oil-fired boilers from the basement of the mansion will have a huge effect on the conservation of the treasured furniture and paintings"
Pictured: The first big delivery for installation of biomass boiler at Stourhead ©National Trust, Tamsin Holmes
***

For the love of trees and woodlands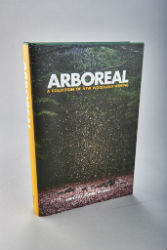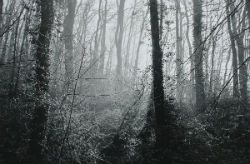 CHRISTMAS is probably the time of year when most people think about trees – so what better time to learn more about trees and woodlands and discover why they are so important in our culture, our history and our lives.
A new anthology, Arboreal, published by West Dorset-based Little Toller Books, and edited by Little Toller director Adrian Cooper, is a collection of writing about the importance of trees and woods in the landscape.
Described by Booker Prize-winner Hilary Mantel as "an anthology for all green men, women and children," the collection celebrates the good things happening in woodlands around the country today and explores the history, literature, folk culture and meaning of trees and woodlands.
With contributions from about 40 writers, it includes essays by practitioners in woodland architecture, art, education or forestry, and contributions by authors attuned to the literature and ecology of woods.
A Little Toller spokesperson says: "We hope to show why these undervalued landscapes are so important and how they could become a more vibrant part of our lives again."
The origins of this book and its ethos have roots in the work of Common Ground, the environmental arts charity which is now run by Adrian and Gracie Cooper of Little Toller,
Common Ground's Trees, Woods and the Green Man project started to explore the natural and cultural value of trees in 1986, and worked to widen popular concern and practical caring for trees in town and country, mainly through collaborations with artists, sculptors, illustrators, poets, cartoonists, playwrights and writers.
Common Ground, founded by Sue Clifford and Angela King, who live at Shaftesbury, initiated several touring exhibitions – The Tree of Life with the South Bank Centre, Out of the Wood with the Crafts Council, and Andy Goldsworthy's Leaves at the Natural History Museum. Publications dedicated to trees and woods included In a Nutshell, a practical guide to tree care, Trees be Company, an anthology of poetry, and PULP!, a newspaper all about trees, published after the storm of 1987.
Arboreal is dedicated to Oliver Rackham, the outstanding botanical and landscape writer of this generation, who died in February 2015. Contributors include: Richard Mabey, Germaine Greer, Paul Kingsnorth, Ali Smith, Alan Garner, Sara Maitland, Fiona Reynolds and Helen Dunmore.
Arboreal is available from Little Toller Books; www.littletoller.co.uk
*****
Seed-sowing at Stonehenge
NATIONAL Trust staff and volunteers are sowing seeds by hand in the Stonehenge landscape in one of Europe's largest grassland reversion projects, and marking the 30th anniversary of Stonehenge as a World Heritage Site.
The National Trust owns and cares for more than 2100 acres of the World Heritage Site, a place rich in natural and human history with hundreds of globally important archaeological sites. Since 2000, the Trust has been working to restore the landscape by sowing seeds harvested from nearby Salisbury Plain by machine and by hand and working with its tenant farmers to graze the land.
Keith Steggall, the Stonehenge landscape ranger, says:
"The locally sourced seeds will help to restore the chalk grassland landscape our ancestors would have known at the time of Stonehenge. In recent years the land was farmed to grow crops, but by harvesting and sowing the seeds and working with our tenant farmers to manage the land through grazing, we are succeeding in both protecting the historic monuments and bringing back the grassland landscape.
"The chalk grassland landscape took thousands of years to develop and so it will take decades for it to completely recover. We've managed to attract many species of insects, birds and mammals including key species such as the Marbled White Butterfly, Brown Hare and birds such as the Skylark and Meadow Pipit and things are only going to improve over time."
Photo: National Trust / Steven Haywood
****
Green Apple Award for 918 Coffee Co
GILLINGHAM's multi-award-winning 918 Coffee Co has won a Green Apple environmental award for their pioneereing Coffe-Eco System.
Justin and Chanel Cornelius were up against more than 500 other nominees in the Green Apple category for Environmental Best Practice, in the international awards which recognise the greenest companies, councils and communities.
They will be presented with their trophy and certificate at a glittering presentation ceremony in the Houses of Parliament, on 11th November.
The Green Apple Award has led to them being invited to have their winning paper published in The Green Book, the international reference book on environmental best practice. They could also progress to represent the country in the Green World Awards, and the European Business Awards for the Environment.
The Green Apple Awards, founded in 1994, are the UK's major recognition for environmental endeavour among companies, councils, communities and countries. They are organised by The Green Organisation, an international, independent, non-political, non-profit dedicated to environmental best practice around the world.
With their award-winning eco-roast system, 918 Coffee Co offers a completed closed-loop solution to the foodservice industry, including a full PE lined paper cup recycling process.
Justin Cornelius, the company's co-founder and chief executive, says: "The Coffe-Eco System offers an end of life coffee solution for the used coffee grounds, cups and bags. We are a sustainable coffee roastery and we wanted to reduce the negative impact that the coffee industry has on the planet.
"We continue to work tirelessly to spread the word of this pioneering system. We have invested heavily into making it a reality for everyone to enjoy, partnering with other companies such as Simply Cups and the Green Earth Appeal to expand the ability and expertise of the system.
"We already have many customers benefitting from the Coffe-Eco System and for every customer that joins the system we plant 10 trees in their name."
The world consumes around 2.25 billion cups of coffee every day. It is estimated that approximately 500,000 tonnes of coffee grounds waste is sent to landfill each year in the UK alone.
Justin invented, designed and built the world's first coffee eco-roaster, using a carbon-reducing technology to create power from used coffee grounds, reducing greenhouse gas emissions and creating zero waste. The system also involves  a closed-loop solution for 100 per cent recycling of used paper cups, which are transformed into new products, such as stationery, trays, decorative items. The third phase of the system is the 100 per cent recycling of the used valved coffee bags into furniture.
Company co-founder Chanel Cornelius, who is responsible for compliance and sustainability, says there are many people and companies keen to be involved but who do not know where to start.
"We have learned that if we take control of the process and reuse and recycle the items ourselves, the adoption of this system is much greater. While there is a thirst for this technology, there is a need to keep control and not rely solely on the consumer to recycle. This way we lead the process rather than demonstrate it for others to adopt.
.
"The recognition this prestigious award will bring will help us to expand and grow the system further. We are already looking into expanding the system to include used plastic water cups."
For more information on the eco coffee system, visit www.918coffee.com
Pictured with their Green Apple Award are Justin (right) and Chanel (left) Cornelius, with some of the 918 team, Liam Searle, Olivia Dennett and Henry Bartholomew.
*******
Luxury hotel opens in Ferndown
A LUXURY hotel in a glorious garden setting was officially declared open when Dorset Wildlife Trust unveiled Knoll Gardens' new bee hotel to provide accommodation for solitary bees and many other insects.
The bee hotel was built off-site by DWT staff and volunteers and installed as part of Knoll Gardens Foundation's ongoing work to research and promote wildlife friendly gardening. The unveiling took place on the same day as volunteers from DWT and Knoll undertook the latest garden wildlife survey as part of the DWT Great Heath Project.
Knoll's bee hotel will provide much-needed homes for solitary bees, whose numbers have been in decline in recent years through loss of habitat and safe nesting sites. While they do not produce honey or wax, they carry out a vital role in pollinating flowers, crops and trees, and are considerably more proficient than the better known honey bee.
There are around 250 species of solitary bee in Britain, many of which live in our gardens. As the name suggests, they live alone, building individual nests in tunnels or holes in the ground. The new hotel will provide them, and many other insects, with instant accommodation.
Nicky Hoar of Dorset Wildlife Trust, says: "We know from our wildlife surveys here that the gardens are home to many bees and other insects, so this is a great place to not only provide them with a little extra help but also to showcase what all of us can do in our gardens on a smaller scale."
Neil Lucas, a trustee of Knoll Gardens Foundation says: "Dorset Wildlife Trust has supported us on a number of garden wildlife projects, including an annual garden survey. With its help we are now building a real picture of the wildlife to be found in the garden at Knoll and beginning to understand how best to support both resident and visiting birds and animals.
"Knoll Gardens Foundation exists to help gardeners reduce the environmental impact of their plots and increase their appeal to wildlife. The more we can learn about the way our local flora and fauna interact the better placed we will be to help other gardeners across the country."
*****
In the third of his occasional articles, Keith Wheaton-Green asks: 
What is the real purpose of drastic feed in tariff reduction?
MOST of us expect the government to govern to improve the lives of the whole population. When governments are not doing so, they must still issue statements that look as if they are.
And so it was when Amber Rudd, the Minister for Energy and Climate Change, said, in justification of a proposed dramatic reduction in renewable electricity feed-in tariffs: "We need to keep bills as low as possible for hardworking families and businesses while reducing our emissions in the most cost-effective way."
The reality is that our government is intent on preventing the renewables industry from competing effectively with a new subsidised Hinckley nuclear power station, a new subsidised fracking industry and the remaining – hard to extract (and supported by recently announced generous tax breaks) – off-shore oil and gas fields to bring electricity prices down.
Whose interests is the government protecting? I can't believe it is the interests of the whole UK population. Renewable electricity, once the generation equipment is installed, is almost free. Wind, sun and moving water cost nothing and the cost of equipment maintenance is minimal. Yes, there is the ongoing cost of feed-in tariff to encourage householders and businesses to install – this currently adds £45 a year to each household bill, but most of the bill is made up of fossil fuel costs.
A coal or gas fired power station always pays for fuel, whereas with renewables the cost of subsidy comes down eventually to zero. The impression is given by government ministers that FITs are coming out of government spending, thus allowing them to link slashing FITs to the need for austerity. Ministers also suggest that renewables are adding large amounts to consumer bills. Neither is true. The 3 per cent of household energy bills that pay for the feed-in tariff is actually an excellent investment in reducing future bills. The subsidy for Hinkley C ties consumers to high electricity prices for the next 30 years.
Since the introduction of the feed-in tariff in 2009, renewables – particularly photovoltaics – have grown quickly to provide 22.3% of UK electricity in the first quarter of 2015, 2700 installation companies and 112,000 jobs. The proposed rapid FITs cuts of 40 per cent for wind and hydro and 90 per cent for PV puts the industry, those jobs and the ability to recover in the future all in serious jeopardy.
Householders will not feel it worthwhile to install PV until prices drop by a further £800 for a 4kW system (which will not happen for a few years yet); new small hydro and wind schemes will not seem worthwhile, especially given the difficulty and expense of getting planning and environmental permissions. Businesses will go to the wall and thousands will lose their jobs.
The renewables industry is as keen as the government to get to a subsidy-free future but sudden unpredictable changes are extremely damaging and unfair.
Amber Rudd has previously expressed understanding and enthusiasm for renewables and community-owned renewables in particular. There is no preferential treatment for community renewables in the current proposals and it is evident that George Osborne has overruled Amber Rudd. His enthusiasm for fracking is obvious.
When announcing encouragement for fracking, Osborne stated: "This new tax regime, which I want to make the most generous for shale in the world, will contribute to that. I want Britain to be a leader of the shale gas revolution – because it has the potential to create thousands of new jobs and keep energy bills low for millions of people."
But renewables have a greater capacity to deliver geographically distributed jobs, climate change mitigation and eventual lower electricity prices.
The inevitable future is a multiplicity of small widely distributed clean renewable generators with far less demand on the inefficient high voltage national grid. PV will be attached to most buildings and wind turbines of all sizes will be far more common. Demand will be smoothed with battery storage and base load will be covered from tidal lagoons around our coast. Crucially, this will achieve lower prices and no carbon emissions.
Given the climate change imperative, we should be getting there as soon as possible. So why on earth is our government slowing this down and guaranteeing high electricity prices for longer?
Pictured: Solar panels at Milldown School, Blandford, a Dorset Community Energy installation.
***
Greener energy for Barrington Court
ONE of Somerset's most beautiful Tudor manor houses, which was restored from ruin by the sugar magnate Colonel Abram 'Arthur' Lyle's family, has been given a fresh burst of energy thanks to a new greener heating system.
Barrington Court near Ilminster, which is looked after by the National Trust, was using more than 34,000 litres of oil each year to heat the property. Now the 17th-century manor will be powered by sustainably and locally sourced wood.
The property was one of the first to be taken over by the Trust in 1907, then leased to and restored by the Lyle family of Tate & Lyle in the 1920s. The three formal gardens which visitors can enjoy today are inspired by the great early 20th century horticulturalist Gertrude Jekyll.
Barrington Court's new biomass boiler system, installed by Somerset based  Dunster Biomass Heating, will save the National Trust £10,000 per year on energy bills and remove 94 tonnes of CO2 emissions – the equivalent to filling 94 hot air balloons.
The successful completion of the project marks another key milestone in the National Trust's £33 million investment programme in renewable energy, supported by the charity's green energy partner Good Energy.
As part of the eight-month project the mansion's aging oil powered boilers, aged 20 and 28 years, have been replaced with two cleaner, renewable energy systems.  The new biomass boilers will provide hot water and heat to Barrington's Court House as well as the restaurant, offices, residential flats and holiday cottage at Strode House.
Sarah Jack, National Trust project manager for the installation, said: "It was always going to be a challenge installing two boilers and their flues into a beautiful and historic setting such as Barrington Court but we are all pleased with the outcome. Coaxing the aged and complex plumbing in the mansions to accept the newcomers has turned out to be one of the biggest hurdles and it was a great day for us all when we said goodbye to the old oil boilers."
The wood pellets that now provide the estate's heat come from UK sources and are supplied by a local distributor.
Pictured: Barrington Court's visitor experience manager Keri Phillips outside the biomass boiler; © Malcolm Anderson / National Trust
***
Is consumerism dead?
IN a moment of utter boredom with the dismal TV schedule the other night I found myself way down the TV station list wallowing in nostalgia with 1980s game shows. There was Celebrity Squares, The Price is Right and Supermarket Sweep.
Those of you old enough will remember that it was all about winning desirable stuff (that most of us didn't have enough of at the time). The prices were amazing! More than £400 for a 26-inch TV that extended dust gatheringly backwards as far as it was wide and £10,000-plus for a phallus shaped Ford Coupe with a boot that would hardly fit a couple of suitcases ,let alone a full complement of garden waste and other stuff to the recycling centre!
It reminded me that we really were enthralled by consumerism, the acquisition of household goods and economic growth. so that we could buy ever more stuff.
It strikes me that we have now mostly got all the stuff we need to fill a house, or could get hold of it cheaply second-hand, or even free through Freecycle. So we no longer get as excited by consumerism and economic growth. Perhaps we are even bored with it!
However, I don't think politicians have caught up. Can our economy really continue to "grow" in the true sense of the word? Can we continue to use ever greater quantities of the earth's natural resources to get richer and richer? This is the dream our mainstream political parties still seem to be selling.
Or should we be using different metrics than economic growth to measure our happiness and sense of well-being.? A modern flat screen TV is a much better device than the huge 1980/90s versions – it is also considerably cheaper and uses less energy and labour both in its production and use. This is true of almost everything from cars to washing machines.
Is the future about doing more with less? Living within our means and eliminating the UK deficit but feeling no poorer because we produce things and organise everything more efficiently? Can we use less energy, buy less "stuff", use communications to work more efficiently from home – maybe even eat less – but feel no worse off?
What people care about now is not continual accumulation of wealth (apart from the important minority on the breadline who need help pulling themselves up) but the feeling of well-being that comes from having decent, secure housing, a reliable NHS, good family networks, good food and drink.
Maybe that's why elections feel different now. The two main parties are still focused on the aspirations we had in the 20th century, but the electorate has moved on. We are now mainly worried about maintaining what we have in a world increasingly threatened by climate change and massive migratory pressure.
That self-proclaimed revolutionary Russell Brand summed up the feeling of many by saying simply "Give us something to vote FOR." The parties we need are those that understand what is shaping our future (ie different energy sources, how and where we build our houses, making people healthier, more efficient work practices, inward migration, social cohesion etc) and their part in making it better than it might otherwise be.
We rural types have always been better than average at living within our means – husbanding scarce resources and managing the land so it is still fit to hand on to the next generation. We expect our politicians to demonstrate the same skill and understanding.
Keith Wheaton-Green
*****
Adventurer launches sustainability expedition
DORSET explorer Jason Lewis has announced his latest expedition, Micro Earths, in conjunction with publication of the final instalment of The Expedition trilogy, chronicling the first human-powered circumnavigation of the earth.
During his pioneering 13-year journey around the planet, Lewis survived a crocodile attack, blood poisoning, malaria, altitude sickness, two broken legs, and incarceration for suspected espionage.
However, his greatest challenge was adapting to the tiny boat he pedalled across the world's oceans. At sea for months on end, he learnt how to conserve water, food, energy, and other essential resources to survive.
Having mastered living within this "closed system," Lewis will now lead a series of expeditions to similar Micro Earths – small, isolated communities that not only survive but thrive within finite constraints.
The project mission is to unearth timeless examples of sustainability and share them online using a variety of distribution platforms and strategic partnerships. This universal knowledge, aimed at countries fulfilling their COP21 Paris Accord commitments to limit global warming to below 2 degrees Celsius, will centre around seven principles for a sustainable future.
"In the west, we've forgotten how to live sustainably," said Lewis. "These self-reliant societies will teach us the life skills we need to ensure the Earth's natural resources and humanity are here for many generations to come."
The concluding volume of Lewis' circumnavigation memoir, To the Brink, which provided the inspiration for Micro Earths, will be published simultaneously.
Tammie Stevens of BillyFish Books said, "When Jason Lewis turned down a six-figure advance to avoid a ghost written version of his amazing odyssey, it was our great privilege to bring his inspiring talent and unbelievable story to the world."
Author Jason Lewis says: "The writing journey, like the physical one, has involved many years of my life, but it has brought into sharp focus where I am heading next."
Jason Lewis is recognised by Guinness World Records as the first person to circumnavigate the earth using human power.  Notable past circumnavigation firsts include Ferdinand Magellan, who circumnavigated the world by sail in 1522, Wiley Post, the first to fly solo around the world in 1933, and Steve Fossett, who circled the world by hot air balloon in 2002.
*****
What state do you live in? Denial.*
We publish the first of an occasional series of articles commenting on current environmental issues, by Keith Wheaton-Green, a Dorset-based renewable energy expert.
SOMEONE in denial obviously can't see the truth even when the evidence is all around them. I believe I have only been in denial once in my lifetime to date – when a loved one was dying but I refused to believe it even though everyone around me understood the truth. Obviously, denial has no impact on the inevitable. And so it is with climate change. It can be difficult to accept the truth when it affects cosy lives or  world views. Change, or the perception that things will change can be uncomfortable.
I saw this discomfort when – yet again – I attended a planning determination for a wind farm in Dorset, this time on the outskirts of Dorchester. The proposed six large (giant?) turbines would produce the annual equivalent of Dorchester's electrical consumption. That British paranoia with wind was on show yet again. Fifty three of us speakers (for and against) were each given a firm maximum of three minutes. Everything and everyone was polite and professional. The surprise for me was the fact there appeared to be more speakers in support than against the turbines. I haven't seen this before. Again and again, speakers were passionate and eloquent. People of all ages – even several living in sight of the turbines – expressed a desire to see beautiful turbines. Comments included "turbine installation is reversible, climate change is not, our selfishness is leaving a poisonous legacy to our children, this is the last turbine application in Dorset and our last opportunity to do the right thing, landscape impact of the turbines is dwarfed by the new residential developments of Poundbury and Charlton Down."
I think the floods of the last three years, the fact that the 15 hottest years on record were during the last 16 years and the uncharacteristically warm, daffodil blooming December 2015 has led to the penny having dropped. Dorchester seems to have a surprising wealth of well-informed people.
However, the planning establishment are wedded to the concept of "landscape harm" and their professional opinion was that this outweighed the benefit of renewable energy generation. The case officer spent most of his presentation time explaining that harm, with only a passing mention of the scheme's benefits. I would say he was in denial of the benefits and the degree of public support. He was not alone. One speaker erroneously stated that there had been no global warming since 2000 and that wind turbines saved no carbon emissions because of the back-up generation required. There were many other statements that were simply not true. Denial of reality to keep themselves in the cosy zone of their imagined reality.
Councillors had evidently already made up their minds and voted 6 to 3 to reject the application with little discussion. There is no prospect of an appeal to our wind turbine-hating government.
Our government is also evidently in denial. Despite David Cameron speaking with apparent passion in support of the firm targets to reduce carbon emissions in Paris, and his statement that Britain was "already leading the way in work to cut emissions,"  the current trajectory to reduce UK emissions is dire. Thanks to previous DECC ministers, Eds Milliband and Davey, we did indeed show leadership up until the election of our current government.
The introduction of the feed-in tariff in 2009 and the renewable heat incentive in 2011 led to impressive expansion in renewables. Wind now regularly supplies around 14 per cent of electrical demand (and is not as intermittent as you might think) and photovoltaics show up as a significant reduction of midday demand. However, the government cannot claim responsibility.
Here is a list of what they have done to halt our progress;
• Closed the Renewables Obligations 12 months early;
• Closed the Contracts for Difference (CfDs) to onshore wind (which aimed to support new investment in all forms of low-carbon generation and to offer price stabilization);
• Removed Feed-in-Tariff (FiT) pre-accreditation and implemented a wholesale review of FiT with expectation that it could be scrapped entirely;
• Changed  planning laws for renewable energy, making the rules significantly different from shale gas;
• Removed renewable electricity from the Climate Change Levy (CCL) exemption;
• Accepted that the whole of South West England has no grid access for renewable energy;
• Removed tax breaks for small community-led projects.
And no one can deny that.
* Bill Watterson, The Essential Calvin and Hobbes
*****
Solar PV system for Somerset school
THE Stanchester Academy, at Stoke-sub-Hamdon, is the latest school to9 benefit from free solar panels. South Somerset Community Energy (SSCES) and the school were delighted to hear that Ofgem has approved an application to fit a solar PV system to the school.
This follows the successful installation by the district's community energy group of systems at Westfield Academy and Abbey Manor community centre in Yeovil.
The application was lodged on 30th September 2015, in a race against time before the deadline ran out for pre-accreditation of schemes by community energy groups.
SSCES, Stanchester Academy, and Solarsense, the installer, worked flat out over eight days to get the school's agreement to participate, design a solar PV system, obtain a firm connection offer from Western Power Distribution, accept that in writing, and fill out a complex application. Ofgem has now agreed the application, which is valid for construction up to 29th September this year.
Jason Beardmore, principal of Stanchester Academy said: "We are happy to support an active voluntary group that already has a proven track record in fitting Westfield Academy in Yeovil, and we look forward to a reduction in our energy bills which we can use for the benefit of our pupils."
John Clark, chairman of the not-for-profit SSCES and district councillor for Yeovil West said: "We look forward to a 20-year relationship beneficial to both parties. We will be able to claim the Feed-In Tariffs that were prevailing at the time of application: this will enable us to build up a community fund to relieve fuel poverty in South Somerset."
The project is funded by a share offer offering 5 to 6% target annual interest and investors automatically become members of the society and manage it.
For more information about South Somerset Community Energy visit www.SSCom.Energy
*****
*****
Working party to challenge Dinah's Hollow plans
SHAFTESBURY town councillors have agreed to set up a joint working party with Melbury and Cann Parish Council to challenge the highways authority on its plans for Dinah's Hollow. The town council agreed to set up the working party to draw up questions for Dorset County Council, including details of the authority's interpretation of the risk assessment and a full account of the strategy for the A350 corridor, to show how proposed tree works can be justified.
North Dorset District Council's development management committee has approved an application by the highway authority to fell and "coppice to the ground" more than 200 trees on either side of Dinah's Hollow, despite strong pleas from Shaftesbury Tree Group and the parish council.
Shaftesbury town clerk Stephen Holley says: "There would need to be a very good reason to justify this draconian action, which would effectively destroy a centuries-old holloway, currently protected by a Woodland Preservation Order, and situated in an Area of Outstanding Natural Beauty (AONB)."
Mr Holley says: "Shaftesbury Town Council does not believe that this work would contribute to a sustainable north-south route through this part of Dorset. We therefore urge DCC not to proceed with this plan until their strategy for the future has been established.
Shaftesbury Town Council's planning and highways committee has asked DCC highways officers to come to Shaftesbury to talk about roads in this area, with particular emphasis on the A350/C13 corridor. We would like to add Dinah's Hollow to the agenda.
"In the meantime, we need to ask why the £4 million 'remodelling' of this rural lane is so urgent. The reason given in the risk assessment report is that the steep banks of the cutting are at imminent risk of collapse. We quite understand that, after the Beaminster Tunnel disaster of a few years ago, DCC is acutely aware of its responsibility to avoid a second similar event, and we whole-heartedly support that stance.
"However, the road is either safe enough to carry traffic or it isn't. If judged unsafe, we would support DCC in keeping it closed. If it is safe, then we believe that the present mitigation scheme can, and should, continue until an encompassing solution can be found."
****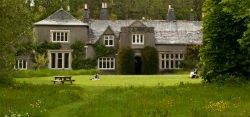 New year, new home for CCANW
THE Centre for  Contemporary Art and the Natural World (CCANW) has moved to Dartington, near Totnes.
The arts and ecology organisation has accepted an invitation from Schumacher College to move its main office and library from the University of Exeter campus to Dartington from 1st January 2016.
CCANW will be joined by the resources of RANE (Research in Art, Nature and Environment) from Falmouth University. Adding to Schumacher's new and existing learning initiatives, this will create a hub for Arts and Ecology of International significance.
From the spring, in the lead-up to Schumacher launching a new MA/MFA in Arts and Ecology in September 2017, CCANW will be helping to support a programme including residential short courses, lectures and talks, conferences and symposia and artist-led events. For more information, visit www.schumachercollege.ac.uk
****
Ten Million sculptures shines on Golden Cap
A SCULPTURE entitled Ten Million, by artist Zac Greening, has been installed on the top of the National Trust's Golden Cap, West Dorset, highlighting the issue of pollution around our coast.
Zac's inspiration comes principally from nature, which he calls "the ultimate sculptress." He works in a wide range of media from discarded plastic bottles to organic matter. Ten Million has been created in response to a recent study that found we pollute our oceans with roughly ten million metric tonnes of plastic each year.
The light cube has been created from more than 250 up-cycled plastic bottles and symbolises only one of these cubic metres. It will be in place until early January, and will be daily illuminated from late afternoon until around 9pm.
The installation is part of the National Trust's 2015 Coastal Festival and also ties in with the Litter Free Coast and Sea campaign along the Dorset and East Devon coast which the National Trust supports and is involved in.
Helen Mann, the National Trust's General Manager for West and North Dorset says: "Each year National Trust rangers and volunteers collect many tons of plastic bottles off our beaches. Hosting the Ten Million artwork here on Golden Cap is an innovative way to help highlight the issues of plastic pollution in our seas and around our coast."
Golden Cap is the highest point on England's south coast with breath-taking views from Lyme Regis to Portland Bill, and is part of the Jurassic Coast – England's only natural World Heritage Site.
The nearest parking for access to view the installation is at Langdon Hill, just off the A35 between Chideock and Morcombelake.
*******
Mixed reaction to Navitus Bay Wind Park decision
THE West Country's Green MEP Dr Molly Scott Cato has described the decision to refuse the Navitus Bay Wind Park off the Dorset coast as "another example of the government's ideological obsession against renewable energy" – but the National Trust, local Conservative MPs and the leader of the group campaigning against Navitus Bay all welcome the planning refusal.
Lord Bourne, the Parliamentary Under Secretary of State for the Department of Energy and Climate Change announced that development consent had been refused for the proposed £3.5 billion wind farm, with 121 turbines 10 miles off the Dorset coast.
Environmentalists including Dr Scott Catohave voiced their concerns about the rejection of what they saw as an important renewable energy development. Supporters have consistently stressed the benefits of renewable energy as well as the jobs that would be created constructing and maintaining the turbines.
Opponents , who are delighted and relieved at the decision, had claimed that the Navitus Bay scheme would "desecrate" the Jurassic Coast and harm tourism in the area. Research from Bournemouth Borough Council had suggested the wind farm could cost the area 5,000 jobs and £6.3bn in tourism revenue.
The scheme would have generated enough renewable electricity to power 700,000 homes and Molly Scott Cato rejects the idea that it would damage the Jurassic Coast World Heritage site. She says: "The rising sea levels and storm surges associated with climate change are a far greater threat to this wonderful coastline. Projects like Navitus help to reduce the carbon emissions responsible for changing the planet's climate."
She also rejects the idea that the project would threaten the area's tourism industry, pointing out it would have secured many new jobs: "Surveys have concluded that the vast majority of businesses expect their business to increase or remain stable, while three quarters believed Navitus Bay would have little or no impact on their business prospects. Furthermore, research I commissioned earlier this year concluded that a renewable energy revolution in Dorset could create 15,000 quality jobs in the county; Navitus Bay would have provided a significant contribution to these new jobs."
Ian Wilson, assistant director of operations for the National Trust in the South West, says the Trust believes it was the wrong proposal for this location: "We commissioned our own study and found the wind park would negatively impact on these important landscapes and seascapes of nearby coastlines. Our objection was because of the impact on the beautiful coastlines of East Dorset and the Isle of Wight, including well-loved sites such as the Needles on the Isle of Wight, and Old Harry Rocks on Purbeck."
He said that despite its stance on the Navitus Bay development, the National Trust remains committed to renewable energy that works in the location it is built. "We believe strongly in the need to grow renewable energy generation and wean ourselves off fossil fuels, but it has to be in the right place at the right scale.
"The National Trust believes that offshore wind should make an important contribution to the country's renewable energy targets, but it has to be in the right place at the right scale. The National Trust has set its own target to generate 50 per cent of its energy from renewables by 2020, including wind where appropriate."
South Dorset Conservative MP Richard Drax says that the Navitus Bay project was "too big, too close and threatened the very existence of England's only natural Unesco World Heritage Site."
He recognises the need for renewable energy sources for the future and describes the importance of offshore wind generation, but says the Navitus Bay plan would have been "wilfully destructive," close to the sensitive Dorset coastline.
Pictured is an artist's impression of the wind farm from the beach (from the Navitus Bay website).
*****
All holloways lead to Shaftesbury
SHAFTESBURY describes itself as "an ancient Saxon hilltop town" but recent archaeological digs and research suggest it is far older. Sue Clifford, co-founder and former director of the environmental arts charity Common Ground, set out the importance of Shaftesbury's setting and the number of ancient tracks and hollow ways (or hollows or holloways) that lead up to the town, when she addressed a meeting of Dorset County Council's Cabinet.
The focus of the meeting was the fate of Dinah's Hollow, on the C13 road south of Shaftesbury towards Blandford. It is has been closed for many months because of fears of a landslip and proposals to "improve" the situation involve widening the narrow lane, sculpting the steep banks back to "stabilised" slopes and removing the 1,700 trees.
Sue, who lives near Shaftesbury, joined the parish councillors and other local residents who presented a petition against the £4 million work (which they describe as "environmental vandalism"). She set out the case for preserving Dinah's Hollow and the unique importance of Shaftesbury and its ancient routes. Here's what she said:
Dinah's Hollow is a sunken-lane turned high road – an intimate "green tunnel" – shady in summer, filigree in winter.
Already recognized under a Woodland Tree Preservation Order within the Cranborne Chase AONB, the trees of Dinah's Hollow are many and mixed. From Scot's Pine (with buzzard's nest), oak, ash, beech to field maple. The presence of ground species such as Bluebell, Dog's Mercury, and Moschatel suggest it is ancient woodland.
This is important, for much of its richness is unseen. Ancient soils are filled with mycorrhizal fungi with their myriad connections between the trees and plants. A self-maintaining equilibrium has been reached supporting bees, beetles, butterflies and their dependents from birds to bats to badgers. We are only now beginning to understand the ecological role of these remnant roadside reserves capable of re-energising contiguous land.
Clear felling will deprive birds, for example, of foraging, nesting, living space. Removal of these free, protective layers will mean speedy run off and rapid infiltration which brings saturation and slippage. It will ruin the landscape. Why destabilize a sustainable natural system?
Dinah's Hollow is one of more than ten hollow ways rising through greensand. As DCCs own ecological survey states " Shaftesbury… has more roads radiating from it than any other town in Dorset." That the town should be approached from all directions by such well-worn tracks suggests it as a destination and though-route of importance and antiquity.
It is well known that in the ninth and later centuries the immediate association was with the powerful Abbey on the hill – as the name Melbury Abbas bears witness. BUT there is a deeper history.
Some of us believe Shaftesbury may be unique in England as a continuously-settled hilltop town. One string of evidence comes from a recent dig in Shaftesbury, revealing the remains of a Bronze Age timber circle possibly dating to 1880 BC. In other words people have been striving to climb up through the greensand for over 3,600 years. Eminent archaeologists Julian Richards and Dr Alex Langlands believe that these holloways are pre-historic.
Dinah's Hollow is a work of nature and culture: the identity of Melbury Abbas is much dependent on this detail and patina – stories, histories and natural histories which overlay and intertwine, giving it a particularity all its own. AND it is part of the local distinctiveness of holloways that mark Shaftesbury out as unique.
You have been there – it is rich, ancient, beautiful (and currently serene). How will you, as custodians, justify the crude brutalization of this place, at great cost, to solve an unproven problem?
Note: The holloways, some less well defined than others, going anti clockwise, are: A350 north down Hartmoor Hill   through Kingsettle Wood, the road towards Motcombe, footpath called Dark Lane  up to Ivy Cross, Tout Hill, St John's Hill, footpath out of Breach Common, towards Causeway Farm (A30), road towards Todber near Edwards Farm, road towards Manston B3091 between St James' and St James' Common , path on Shooters Hill, Great Lane, French Mill Lane north of Three Ways, Dinah's Hollow, the drove/bridleway above the Zig Zag B3081 (there are 13 ancient tracks, including 10 roads, not counting Gold Hill, plus  footpaths/bridleways and east wending tracks towards the Donheads and Wincombe and Semley).
For a picture of the serene and closed Dinah's Hollow, see the Out and About section of this website.
***
Feed your eyes on healthy soil
WHAT do the late Kenneth Williams, California's great central valley and your eyesight have in common? It is not a trick question – and the answer lies in the soil.
One of the all-time greats of radio was Kenneth Horne, who led the comedy teams on Beyond Our Ken and the later and even more popular Round The Horne. And one of the best-loved characters on the show was Kenneth Williams' countryman Arthur Fallowfield, who had a rich Dorset accent, and a catch-phrase: "The answer lies in the soil." Fallowfield was based on the farming journalist and broadcaster Ralph Wightman, who was a regular contributor to Any Questions? Dropping his familiar camp voice, Williams/Fallowfield replied to every question with the deeply thought "well, I think, the answer … "
He was right of course. Buried in most great humour are seeds of truth and 60 or so years on, the catch-phrase is still often quoted and is truer than it ever was. If we don't look after this planet's soil, we won't have land left to grow our food. And if that sounds apocalyptic, you should try driving down I-5, the interstate that runs from north to south of California, along the great central valley.
The fruit-basket of the USA, California's vast fertile valley with its endless orchards of almonds and peaches, its vineyards and its vast garlic, artichoke, salad and vegetable fields, is slowly turning into a dust bowl.
And all the way along the interstate from Los Angeles north to Sacramento are the signs, some hand-written, some on big hoardings, with farmers and growers blaming the government for creating the dust bowl. "Farm water cut = higher food cost," "No water = higher food cost : No jobs = higher food cost," "Congress-created dust bowl," and "Stop the Congress-created dust bowl." All around are dying trees, barren fields with the soil blown away. If you have read Steinbeck's The Grapes of Wrath, or seen the Oscar-winning 1940 film of this tragic story of the Oklahoma dust bowl and the fate of the Okies who trekked to the "Golden State" for a better life, you may have some idea of the grim reality of a parched and dying landscape.
What we saw, as interested visitors who care passionately about food and farming, were the results of climate change (lack of rainfall, lack of snow feeding the rivers), the failure of monoculture on a grand scale (this is Rachel Carson's "silent spring" writ large – there are no birds on the wire or in the trees), the results of a water supply system which allows unfettered abstraction rights to the owners of the land above the watercourses and natural subterranean reservoirs, short-sighted federal government too susceptible to lobbyists for big business and a conservative farming community that has closed its mind to genuine alternative ways of working.
On a previous visit, to South Dakota, we met a farming family, one of whom is a bee-keeper on a big scale, and who takes his hives over to California for several months of the year to pollenate the orchards, particularly the almonds. This year, we saw his and other bee-keepers' hives dotted around those orchards that still looked healthy, albeit on bare soil. The only birds we saw were on the few rare orchards or fields where organic farming is practised and where the soil has a level of protection from the depredations of rain-less wind and fierce sun.
Within the last month a report has flagged up warnings of the worst drought in 1,000 years in the American South West – comparable to the drought that killed off the native American tribes around the time of our Norman Conquest. There is a commission in California looking at this vast problem, but it is bogged down in the conflicting and irreconcilable demands and needs of the various parties and vested interests – farmers and fishermen, industry, the leisure and entertainment sector (theme parks, golf courses and the like), domestic use, etc.
The inexorable depletion of the soil – by monoculture and drought – is not only happening in California. It is just that it is on a larger and more dramatic scale in the state which feeds most of America. If the Californian fruit, nut and vegetable crops fail, the prices of food everywhere will rise steeply.
And it's not just an economic crisis – it affects our lives and our health, including our eyesight. Eating a diet rich in many vitamins and minerals can help to reduce the risk of the incurable condition known as Macular Degeneration. A highly trained opthalmologist in Somerset told me recently that our diets increasingly lack these nutrients because they are no longer present in many fruits and vegetables grown in vast monocultures where the soil is exhausted by repeated applications of chemical fertilisers and pesticides.
Our health is inextricably linked to the health of the planet. And the answer …
Fanny Charles
20th March 2015
For further reading: Graham Harvey, The Carbon Fields (published by GrassRoots 2009), Dr Vandana Shiva, The Violence of the Green Revolution (Zed Books).