A Christmas book list
WE love books – we love to be given books and we love to buy them for our friends and relations. Sometimes we revisit old favourites and sometimes we find new treasures. Here are nine suggestions with something for all tastes …
The Christmas Chronicles – Nigel Slater. Really, any book by Nigel Slater is a joy and an inspiration, but this one is special, packed with warming recipes, folklore and seasonal decorations. He calls it "a personal stir-up of diary, memoir and cookbook … the story of my adoration of the cold months, my fondness for the winter landscape with its pale blue skies and bare trees; for autumn and winter baking and the season's rituals and feasting."
Coming To My Senses – a memoir by Alice Waters, the food campaigner and writer, founder of Chez Panisse, the Berkeley restaurant that inspired a whole revolution in food and farming in California and many parts of the USA. Alice is an inspiration to anyone who cares about food, agriculture, the landscape, culture and community. She says: "Everything tastes better with butter."
Deepest Dorset – Forgive us for including our own book, but we do want as many people as possible to buy it, because the proceeds of every copy we sell go to support the work of Dorset and Somerset Air Ambulance, Dorset Community Foundation and Weldmar Hospicecare Trust. It's a portrait of the county in the 21st century, a book for anyone who loves Dorset, digging into the county's history, landscape, arts, food, work, leisure and the lives of the people who were born here or have moved here.
The Diary of a Bookseller – the perfect antidote to dark wet cold days, sleepless nights, global worries or the belief that you really want to run a bookshop! Shaun Bythell does run a bookshop – it is the biggest second hand bookshop in Wigtown, Scotland's version of Hay-on-Wye, on the Galloway peninsula. It's a diary of a year in the life of a man who loves books but sometimes despairs of the public. It is laugh-out-loud funny.
Fever Tree: The Art of Mixing – once you've tasted Fever Tree's tonic (ideally with one of the excellent new craft gins – try Dorset's own Fordington from Dorchester, Pothecary from Christchurch, Conker from Southbourne or Lilliput from Poole), you won't go back to the overly sweet cheaper versions. This book will help you to mix a mean G&T and expand your cocktail repertoire!
A History of Britain in 21 Women – Dame Jenni Murray is best known as the long-standing presenter of Woman's Hour, but she is also a witty and constantly entertaining writer and this is her thought-provoking choice of women who made a major contribution to British history, from Boudicca to Mary Quant,  Aphra Behn to Mrs Thatcher.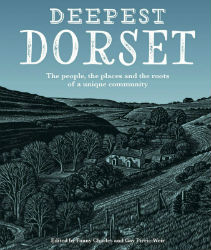 Insidious Intent  – murder most foul, as in the best it is … and it doesn't get much nastier than the murders in the latest Tony Hill/Carol Jordan from the Scottish queen of crime, Val McDermid.
The new Ladybirds and Famous Fives – the perfect Christmas stocking filler for anyone who remembers Janet and John and those instantly recognisable cover illustrations. This year's additions to the new Five series by Bruno Vincent include Five Get Gran Online; Five at the Office Party and Five Escape Brexit Island. Among the new Ladybird guides to 21st century life we particularly like The Ladybird Book of The Hangover, People at Work: The Rock Star, and How it Works: The Nerd.
Where Poppies Blow, the British Soldier, Nature and the Great War – winner of this year's Wainwright Prize for nature writing, by Country Life columnist John Lewis-Stempel. It is the story of the British soldiers of the Great War and their relationship with the animals and plants around them, helping to explain why they fought, and how they found the will to go on.