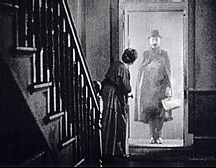 MINIMA – Mick Frangou, Greg Hall, Alex Hogg and Andy Taylor – made their Take Art debut providing original live music for a screening of Alfred Hitchcock's 1927 silent film The Lodger – A Story of the London Fog at Caryford Hall.
The Bristol-based quartet plays instruments including cello, double bass, regular and baritone guitars, mandolin, autoharp, dulcimer, synthesizer, glockenspiel and drum kit, and currently tours with four famous silent movies, including Nosferatu (1922) and The Cabinet of Dr Caligari (1920).
The Hitchcock film, his first thriller, was one of nine made by the master of suspense before the advent of the talkies, and vividly demonstrates the influence of German Expressionism on the 28-year-old director. It is based on a Jack the Ripper style story of murders in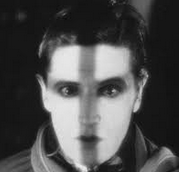 London, and stars Ivor Novello, the composer, singer and actor who was then a matinee idol, as the mysterious lodger, assumed to be the murderer.
So much classic Hitchcock style was born and developed in this rarely-seen movie, and the music composed and performed by Minima perfectly captures the atmosphere, illuminating the astonishing facial shots of the silent actors.
Watch out for it at a village hall near you in the new year.
GP-W