BARB Jungr has a new album of songs by Bob Dylan and Leonard Cohen….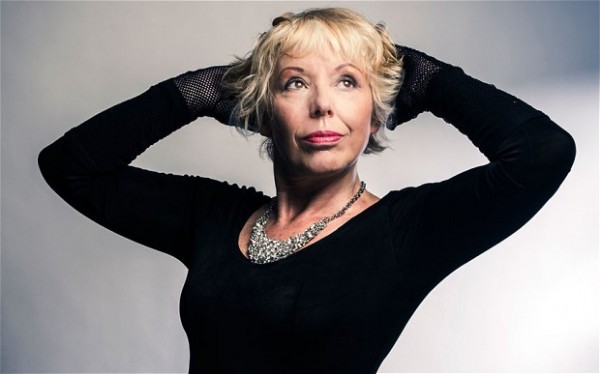 A NEW album from Barb Jungr is always a thrill. You anticipate interpretations that will delight, inspire, perhaps puzzle, but are guaranteed to stay with you.,
When you have listened to a new collection of Barb's songs, you know you will have to listen to it again, perhaps without the distractions that somehow impinged on the first hearing.
Barb takes songs you think you know and makes them new and different, yet deep down remain true to the original. Whether it is one of the great French chansons or classic Elvis, the song is new-made and you hear it afresh. It may be even more beautiful than the original.
For her new album, Hard Rain, Barb goes back to two of her favourite song-writers, Bob Dylan, many of whose songs she has already recorded, and Leonard Cohen.
Countless artists have recorded their own versions of songs by these two geniuses of contemporary music. And no, genius is not too strong a word – listen to the words of Hard Rain, Who By Fire, 1000 Kisses Deep or Chimes of Freedom. That's poetry not pop song.
But Barb Jungr brings a special aesthetic and intuitive style to her versions.
In the sleeve notes, she says: "The space in between has always been my default position. Between song and singer, lyric and music, arrangement and performance. I knew right from the start it was all the tougher, philosophical, political songs of Bob Dylan and Leonard Cohen that I wanted to sing.
"I knew there was somehow a through thread to them … There is something in both writers that transcends the material itself, as though the words and music have powers beyond the paper and the groove …"
Those gaps and threads are what Barb probes and stretches, embroiders and upends, strips right down and enriches with unexpected vocal flourishes.
This collection of 11 songs takes masterpieces that we all know in new directions. You may not like her version of Blowin' In The Wind, but the seduction of Everybody Knows and First We Take Manhattan rival the irresistible charm of Cohen's own recent performances. Masters of War is excoriating, as is Hard Rain, as shocking and shattering as they were for those of us who heard them first time around in our impressionable teens.
Chimes of Freedom ends the album, majestically and musically, an anthem for all time, never more needed than now when so many people around the world, so many women, are subjected to brutal domination.
Barb Jungr; Hard Rain is released on Kristalyn Records; for more information visit www.barbjungr.com or www.kristalynrecords.com
• Barb stars in The Complete Freedom Of Truth, a showcase performance at the Coade Theatre, Bryanston near Blandford, on Wednesday 18th June, raising money for projects to mark the 20th anniversary of the Srebrenica massacre in Bosnia. For more information, visit the Art of Sound, I Got Music and Dance sections of the FTR or see www.thecompletefreedomoftruth.com