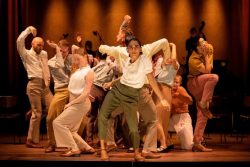 DANCE fans are in for a treat when Rambert returns to Bath Theatre Royal from 2nd to 4th November, with choreographer Ben Duke's new double bill, Death Trap.
Described as a meta dance comedy, it is an original and darkly funny programme.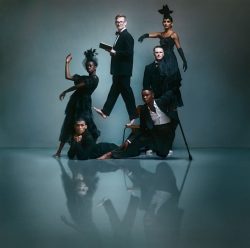 Goat is inspired by the music and spirit of Nina Simone, with a live onstage band performing some of her iconic songs including Feelings, Feeling Good and Ain't Got No/I Got Life. The second piece, Cerberus, takes the audience into a world where dance is literally a matter of life or death, a bittersweet musing on myth and mortality.
Performances at Bath are at 2.30 each night, with 2.30 matinees on Friday and Saturday.