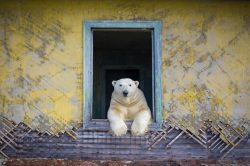 THE Wildlife Photographer of the Year exhibition, 100 outstanding images by photographers from around the world, is on show at the Dorset Museum in Dorchester until 29th October.
This internationally renowned exhibition is on loan from the Natural History Museum in London, features exceptional images, which capture fascinating animal behaviour, spectacular species and the breathtaking diversity of the natural world. Using the unique and emotive power of photography to engage and inspire audiences, these photographs shine a light on stories and species around the world and encourage a future of advocating for the planet.
It is an ideal outing for families during the summer holidays, with the recent announcement that kids can visit for free with a paying adult and all tickets provide unlimited entry for a year.
Wildlife Photographer of the Year is the most prestigious photography event of its kind, providing a global platform that showcases some of the best talent from around the world. Launched in 1965, the competition now receives entries from more than 90 countries, highlighting its enduring appeal and global reach. This year's award-winning images are on an international tour that will allow them to be seen by more than a million people.
As well as showcasing the fantastic photographs, Dorset Museum has created an exciting events programme featuring family activities, talks and a photography workshop for adults. There is also a second photography exhibition, Nature Heals, in the community hall, with images by local photographer Trevor Parsons.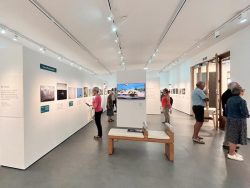 Elizabeth Selby, Dorset Museum's director of collections and public engagement says: "We are really delighted to be bringing the Wildlife Photographer of the Year exhibition to Dorset Museum … the exhibition offers something to inspire and delight visitors of all ages and interests."
Activities linked to the exhibition include an animal trail with cards and binoculars to spot different animals around the museum, and art and crafts activities in the ground floor art and craft area – look out for the large polar bear!
Newly appointed executive director Claire Dixon says: "As we consider the future direction of the museum, high-profile exhibitions like this will form a critical part of our success. It is a privilege to be able to hear the museum galleries buzzing with activity and see so many people having fun in the museum."
Pictured: Polar Frame © Dmitry Kokh; the exhibition at the Dorset Museum © Mark North/DorsetMuseum 2023