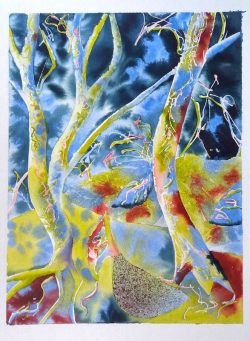 THE Arborealists, the group of artists who specialise in depicting trees in paint, print, photography and other media, are celebrating their tenth anniversary this year, and their last show of 2023 is The Tree of Life at ACE Arts at the Old Town Hall in Somerton, from 18th November to 23rd December.
There is no specific theme to the exhibition – each of the participating artists has been asked to show one tree work. There are a total of 22 artists taking part, including both Arborealist members and associates. They include Abi Kremer, Paul Newman and Ann Blockley.
The aim is to showcase the group's diversity of approach and to celebrate trees, promoting the conservation of ancient woodland and tree planting, which are both vital strands of the environmental crisis recovery strategy.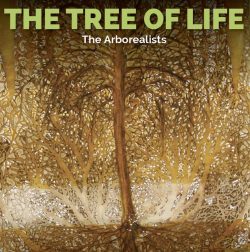 ACE Arts, in the historic building in the centre of Somerton. is a charitable trust and programmes a wide range of art and craft exhibitions throughout the year as well as associated events and workshops. There is a well-stocked shop which helps to support the trust's artist-led charitable work in the community.
The Arborealists were formed in 2013, the brain-child of curator and artist Tim Craven after the critical success of Under the Green Wood – Picturing the British Tree, an exhibition he co-curated with Steve Marshall and Professor Anne Anderson at the St Barbe Museum and Art Gallery in Lymington.
Pictured: The Tree of Life exhibition poster; Remembering Wistman's Wood by Abi Kremer; Druid's Wood by Ann Blockley.