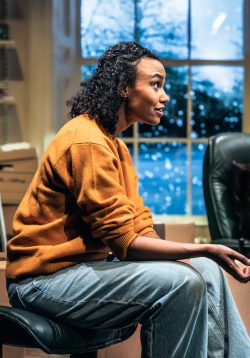 TWO of the great comic creations of the past 30 years are brought back to the stage at Bath Theatre Royal this week, 14th to 18th November, in I'm Sorry Prime Minister, I Can't Quite Remember, a new play by Jonathan Lynn, who with the late Anthony Jay created I'm Sorry, Minister (later Prime Minister).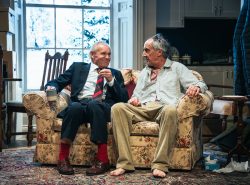 Former Prime Minister Jim, now Lord, Hacker is the master of an Oxford college named after him. His former sparring partner, the ultimate senior civil servant, Sir Humphrey Appleby, is struggling to maintain his independence against the pressures of his grown-up offspring.
Their paths have not crossed for many years, but now, in their 80s, the two old adversaries find that they need each other. The stage is set for some deliciously funny dialogue, and poignant reflections on growing old and staring into the void after a lifetime in public service .
The play had its world premiere at Cirencester's Barn Theatre and is now on a short tour. Clive Francis plays Sir Humphrey, with the popular Bristol-based actor Christopher Bianchi as Lord Hacker, Michaela Bennison as Hacker's feisty carer Sophie and Andy Hawthorne as High Court judge Sir David Knell.
Holed up in his home at Hacker College, Jim finds himself, as ever, in the midst of a set of problems mainly of his own making. Unsure of how to cope, he calls on his old and not so loyal Permanent Secretary Sir Humphrey Appleby. What ensues carries all the hallmark comedy of this classic partnership.
See review of opening run at Cirencester in the FTR reveiw section
Photographs by Alex Tabrizi.