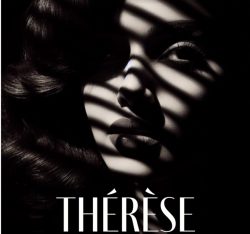 ARTS University Bournemouth's acting students will be performing Fiona Ross's adaptation of Emile Zola's 1868 novel Therese Raquin at the Wallisdown studio theatre from 16th to 18th November, nightly at 7.30 with a 2.30 Saturday matinee.
Following in the footsteps of the amazing production of Spring Awakening, the second cohort of students tackles Therese, a more modern version of Zola's novel, which sets the action in the Parisian underworld where the drowned hold court.
Fiona Ross is a freelance director and writer last at AUB for Jane Eyre, and she also directs her play, which examines the consequences of her illicit affair with Laurent. Therese, a woman trapped in a loveless marriage with her cousin Camille, is engulfed in a world of passion and brutality with her lover.
AUB performing arts students are producing some of the most exciting work by student actors today, and it's worth taking the opportunity of seeing them at the start of their careers.